Home
PROSECUTION RESTS AT NASER ORIC TRIAL
After 101 trial days, during which 50 witnesses were heard, the prosecution rested its case at the trial of former BH Army commander in the Srebrenica region. Oric is charged with destruction and plunder of Serb villages and abuse and murder of detainees in late 1992 and early 1993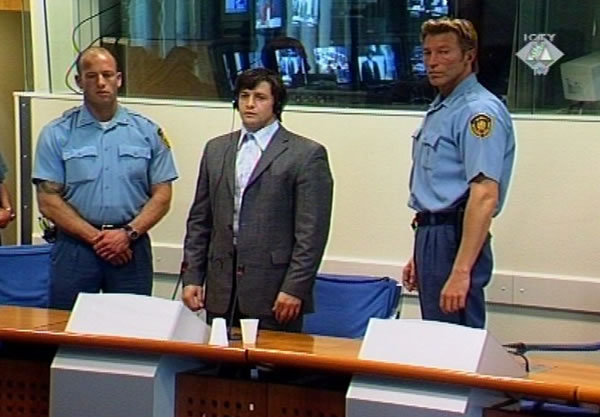 Naser Oric in the courtroom
The prosecution today rested its case at the trial of Naser Oric, former commander of the BH Army forces in the Srebrenica region, accused of the plunder and destruction of Serb villages and abuse and murder of detainees there in late 1992 and early 1993.
It took 101 days for the prosecution to present all its evidence. Fifty witnesses were heard – survivors and eyewitnesses of the crimes Oric has been charged with. The prosecution has tendered 561 and the defense 302 exhibits.
The last prosecution witness was an OTP investigator who investigated the events in Srebrenica and obtained the war diary of one of Naser Oric's soldiers. The diary mentions the events described in the indictment. The diary allegedly belonged to Avdo Huseinovic, who will probably appear at Oric's trial as a defense witness.
Before the Srebrenica investigator, general Sead Delic took the witness stand. From November 1993, he commanded the BH Army 2nd Corps in Tuzla. Srebrenica was in its area of responsibility. Through a series of reports on actions that had been carried out, where planning and command of the units during military operations in 1992 and 1993 are discussed, the prosecution tried to prove that there was a clear chain of command and command responsibility and that all the commanders, including Oric, had to know about the rules of international law of war. General Delic stated, however, that everything was "clear and known on paper", while the situation in the field was quite different. According to this witness, the commanders in the BH Army were mostly people "with no military education or too young", "not fit to command".
On Thursday, the defense will present its motion to acquit Naser Oric on all or some counts of the indictment, which the prosecution in their opinion failed to prove beyond reasonable doubt. The prosecution will respond on Friday. The decision of the Chamber will determine when and if the defense case will begin. In case the judges decide that the prosecution failed to prove the guilt of the accused beyond reasonable doubt, Oric's defense would have no case to answer.