Home
ORIC ACQUITTED OF CHARGES OF PLUNDER BUT NOT MURDER AND DESTRUCTION
The trial of Naser Oric will continue on only four instead of the initial six counts charging him with the crimes committed by the forces under his command in the Srebrenica area in late 1992 and early 1993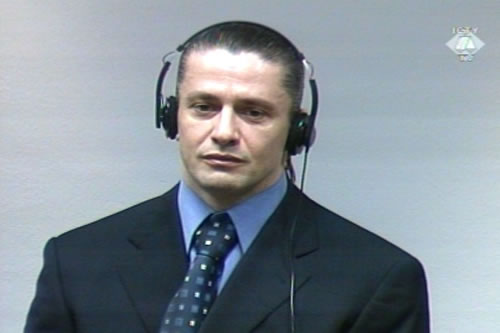 Naser Oric in the courtroom
Naser Oric is not responsible for the plunder of public and private property, the Trial Chamber found at the end of the prosecution case and acquitted him of counts 4 and 6 of the indictment. Oric's trial will, however, continue on all other counts in the indictment charging him with murder, cruel treatment of detained Serb civilians and wanton destruction of villages, qualified as violations of laws and customs of war.
In an unanimous decision on the motion to acquit the accused filed by the defense after the prosecution rested, the Chamber found that the prosecution had adduced enough "evidence which, if believed, would be capable of leading to the conclusion that the accused is responsible" for the acts in counts one, two, three and five, with the exception of three incidents where the responsibility of the accused had not been proven.
Naser Oric is charged with murder, cruel treatment of civilians and wanton destruction of cities, towns and villages in the Srebrenica area both on the basis of his individual responsibility and command responsibility, for failing to prevent or punish the perpetrates subordinate to him. When the judges reached the decision, as presiding Judge Carmel Agius said today, they did not accept the arguments presented by the defense that the units under the command of the accused had not had a strict military structure and that Oric had had no control of them, either de facto or de iure.
The Chamber has invited the prosecution to file an amendment indictment against Naser Oric to reflect the conclusions in the decision. Counts four and six, of which Oric has been acquitted, should be deleted from the indictment. According to the schedule presented today, the defense case begins on Monday, 4 July.