Home
"EVIDENCE AGAINST ORIC SUFFICIENT"
Prosecution today argued before the Trial Chamber that enough evidence had been presented about the attacks on Serb villages and abuse in the Srebrenica police station; the trial should thus continue with Naser Oric's defense case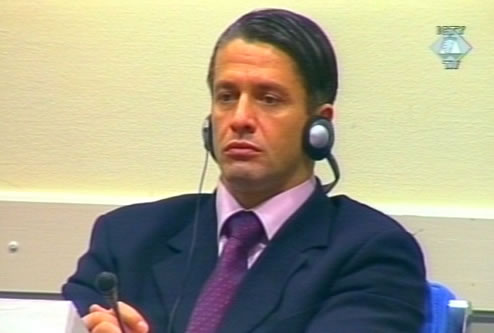 Naser Oric during the trial
"There is sufficient and more than sufficient evidence" for the trial of Naser Oric to continue, the prosecution claims in the response to the defense motion to acquit former commander of the BH Army in Srebrenica on all counts.
After the defense stated yesterday that "in the eight months of the prosecution case, they failed to prove any of the counts of the indictment," today the prosecutors argued before the Chamber that they had presented enough evidence about the attacks on Serb villages and the cases of abuse in the Srebrenica police station and that the defense had case to answer.
The prosecutors argued that there was evidence of Oric's command role, of his knowledge of the crimes and failure to prevent and punish them. Oric has been charged with the planning and execution of the attacks on a number of Serb villages in 1992 and 1993. The prosecutors note that they have "voluminous documents" about Oric's involvement in the attacks on the villages of Fakovici, Bjelovac and Kravica.
The prosecutors also reminded the judges of the evidence indicating that Oric had reason to know that the Serb detainees in Srebrenica had been subjected to brutal abuse and that some of them had died.
The Trial Chamber will render its decision on whether the trial should continue orally on Wednesday, 8 June.