Home
AMENDMENTS TO THE CONTEMPT INDICTMENT
The Trial Chamber allowed the prosecutor to clarify a few terms and dates in the indictment for contempt of court against Rebic and Marijacic and to specify the ICTY orders the accused allegedly violated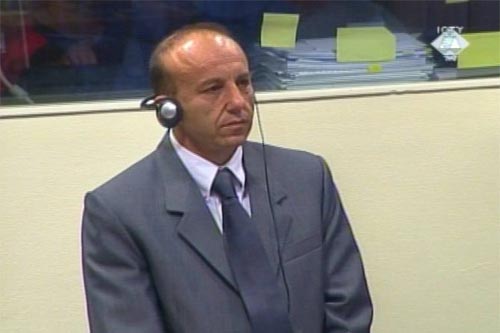 Ivica Marjacic in the courtroom
The prosecutor is allowed to make a few changes to the indictment for contempt of court against Markica Rebic, former Croatian security service chief and Ivica Marijacic, former editor of the Hrvatski list. They are charged with making public the statement of a protected witness in the Blaskic case.
The Trial Chamber allowed the prosecutor to clarify a few terms and dates and to specify the ICTY orders that the two accused allegedly violated. The amendments are not major and will not be prejudicial to the defense of the accused, the Trial Chamber found. At the same time, the judges did not allow the charges to be expanded. The current indictment charges them with having "committed" contempt of court and the prosecutor wanted to add "or in other ways aided in the commission", but the judges believe that this would represent a new charge that has no foundation in the Rules of Procedure and Evidence.
In a separate motion, the prosecutor has proposed to join the indictments against other four Croatian journalists and editors charged with contempt of court for the publication of the testimony of another protected witness in the Blaskic case. The indictment against Domagoj Margetic (Novo hrvatsko slovo) and Stjepan Seselj (Hrvatsko slovo) was confirmed in April. The indictments against Marijan Krizic (Hrvatsko slovo) and Josip Jovic (Slobodna Dalmacija) were confirmed last month. They all pleaded not guilty, except Jovic who failed to appear before the Tribunal. An arrest warrant has been issued against him.