Home
TUPAJIC TRIAL TO BEGIN ON 3 FEBRUARY 2012
The trial of Milan Tupajic has been postponed until 3 February 2012. Tupajic is charged with contempt of court for refusing to testify at the trial of Radovan Karadzic. Tupajic has 'absolutely no complaints' about his stay in the Detention Unit in Scheveningen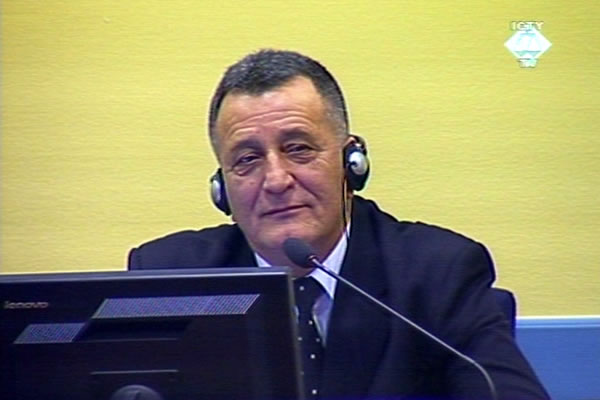 Milan Tupajic in the courtroom
The trial of former president of the Crisis Staff in the Serb municipality of Sokolac Milan Tupajic, will begin on Friday, 3 February 2012, it was decided today at the pre-trial conference. Tupajic is indicted for contempt of court because he failed to comply with a subpoena to testify in the case of former Republika Srpska president Radovan Karadzic.
The trial was slated to start today but was adjourned to allow Tupajic's lawyer Aleksandar Lazarevic to prepare adequately for the defense of his client. Lazarevic indicated that he wouldn't be delivering an opening statement and that he would call only one witness, the accused Tupajic. Lazarevic estimated that the evidence of the accused would take no longer than two or three hours. The trial is thus likely to end in one day.
Tupajic praised 'very good conditions' in the UN Detention Unit in Scheveningen, highlighting 'the very proper behavior of the staff' towards him. 'I absolutely have no complaints about my stay in the Detention Unit', Tupajic noted. Tupajic's health condition was discussed briefly in closed session. The Korean judge O-Gon Kwon then concluded the pre-trial conference.
In mid-December 2011, Tupajic pleaded not guilty to the contempt of court indictment, issued against him because he refused to comply with Trial Chamber's subpoenas to testify at the trial of Radovan Karadzic in The Hague. Tupajic didn't clarify publicly why he refused to give evidence at the time, merely saying that the reasons he gave to the prosecution in writing in 2009 and in his conversations with prosecutor Alan Tieger were still valid. He did say there were some new reasons, but did not specify.