Home
WITNESS: IT WAS DIFFICULT TO EXERCISE COMMAND IN HVO UNITS
Zvonimir Skender, retired HV officer and former French Foreign Legion member, is testifying as Slobodan Praljak's defense witness. As the Croat-Muslim conflict drew to a close, he was the commander of the Tomislavgrad Operational Zone. According to him, the HVO was 'a poorly organized army', and it was difficult to exercise command over it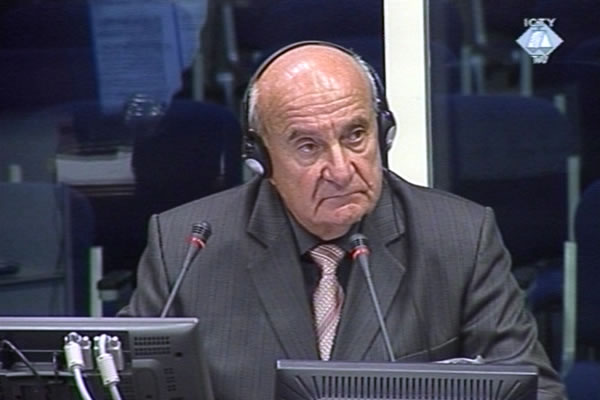 Zvonimir Skender, svjedok odbrane Slobodana Praljka
Testifying as Slobodan Praljak's defense witness, retired HV major general Zvonimir Skender said the HVO was 'a poorly organized army', made up of mostly ill-equipped and poorly-armed 'villagers' under the command of 'small-time bosses'. According to the witness, it was very difficult to exercise command over such units.
Skender served in the French Foreign Legion in the rank of a colonel. In his testimony he said that in the summer 1993 he had left Corsica, where he resides, to go to Croatia, and from there to Citluk in Bosnia and Herzegovina. He spent some months there assisting in the effort to set up the HVO. In December 1993 he was appointed the commander of the Tomislavgrad Operational Zone.
Skender's main motive for going to the BH theatre was his desire to help the Croats there with his military expertise. He claims he took every chance he had to teach the HVO troops about the 'letter and spirit' of the Geneva Conventions, drumming into them in particular 'that they must not abuse prisoners of war and mutilate the bodies of their dead enemies'.
Skender described the accused Praljak as a general who was well-liked by his soldiers, unlike Petkovic, who was 'less popular' because he used to be a JNA officer. From his arrival in Citluk in the summer of 1993 until December of that year, Skender saw Praljak, who was the commander of the HVO Main Staff, only twice. They didn't meet often in the HVO headquarters in Citluk because they both spent most of their time in the field, Skender explained.
Zvonimir Skender's testimony continued with the cross-examination by the defense counsel representing Bruno Stojic, former Herceg Bosna defense minister.