Home
RECORDING OF DELIC'S SPEECH ON EXHIBIT LIST
The Trial Chamber trying General Rasim Delic allows the prosecution to put the audio and video recording of a speech Delic made on its list of exhibits. Delic made the speech at 'the farewell feast' of the El Mujahid Detachment on 1 January 1996 in Zenica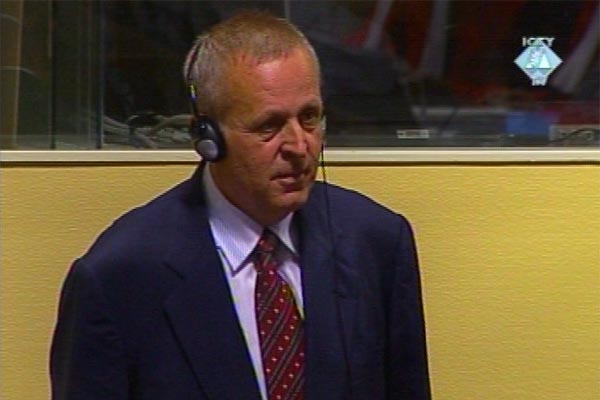 Rasim Delic in the courtroom
The Trial Chamber trying General Rasim Delic decided to allow the prosecution to tender into evidence a recording of a speech Delic purportedly made at the 'farewell feast' of the El Mujahid Detachment on 1 January 1996 in Zenica. The judges will decide whether to admit it and what weight to give it later.
The recording was put on You Tube in mid-September. It shows Delic explicitly confirming the main argument of the prosecution: the El Mujahid Detachment indeed was part of the BH Army chain of command. Delic also mentions that he told the NATO representatives that at a meeting at the Sarajevo airport on 21 December 1995. The defense contests the authenticity of the recording.
The prosecution intended to tender the audio recording of Delic's speech into evidence in early October through the testimony of Aiman Awad, former member of the El Mujahid Detachment. His evidence was postponed after the defense objected to the tendering of the recording pending a ruling of the Chamber on the prosecution's motion.
In the meantime, the Dutch Forensic Institute (HFI) did a voice analysis and the BH Government was asked to search for video and audio recordings of the farewell gathering in Zenica taken by the FTV or TVBiH and deliver them. The prosecution asked NATO and the US Government to deliver any documents they possessed related to the meeting with Delic at the Sarajevo airport.