Home
PERISIC TRIAL MIGHT START IN OCTOBER 2007
The parties should be ready to proceed to trial by 23 April 2007. However, the Perisic trial is not likely to begin before October or November 2007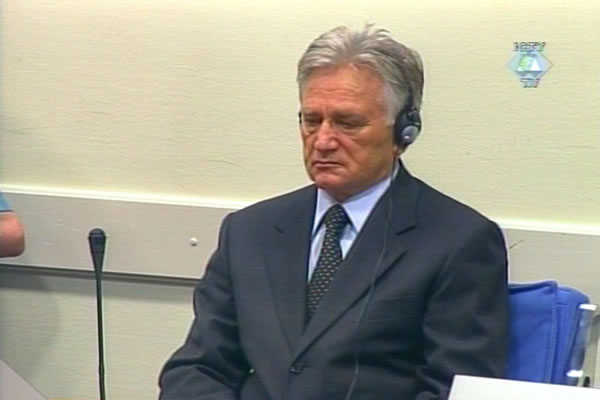 Momčilo Perišić in the courtroom
The pre-trial conference in the case of Momcilo Perisic has been scheduled for 23 April 2007. The parties should be ready to proceed to trial by that date in the case against former VJ Chief of General Staff. However, at the status conference today, Judge Robinson indicated that the trial was not likely to start before October or November 2007.
As part of the preparations for the trial, the prosecution should disclose its final list of witnesses and potential exhibits. According to prosecutor Mark Harmon, the initial list with 366 names will be reduced significantly. The prosecution will forego the testimony of "a large number of proposed witnesses". On the other hand, the final list of potential exhibits depends on Serbia, the prosecutor noted. The investigators have identified some 1,500 documents relevant to the case in the Serbian archives. The prosecution requested that the documents be delivered last November but Serbia has failed to meet its obligation. Judge Robinson announced the Chamber would consider issuing a binding order to the Serbian authorities for the delivery of the requested documents.
After it sees how many witnesses and exhibits the prosecution has, the Trial Chamber will consider whether to order the prosecution to reduce the scope of the indictment against Perisic. This would be done by dropping the four counts related to the rocket attacks on Zagreb in May 1995. In that case, Perisic will be tried for providing personnel, material, financial and logistic support for the VRS attacks on Sarajevo and the taking of Srebrenica.