Home
VICTIMS OF "SNIPER WAR" TAKE THE STAND
The prosecution continues its case at the trial of six former Herceg Bosna leaders with the evidence of victims of "sniper war" in Mostar during the Croatian-Muslim conflict. The prosecution will then call an expert witness to give his expert opinion on twelve sniper incidents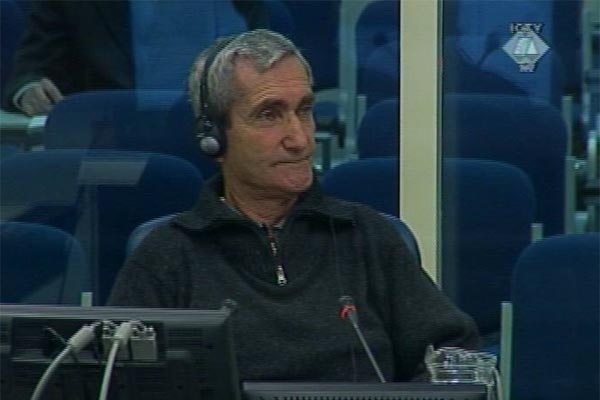 Omer Dilberovic, witness in the trial of the former Bosnian Croat leaders
The trial of former Herceg Bosna leaders continues with the evidence of Mostar "sniper war" victims. Following the testimony of eight victims, the prosecution will call an expert witness next week. He will give his expert opinion on the twelve sniper incidents in Mostar during the Croatian-Muslim conflict.
Omer Dilberovic was the first to take the stand. He was wounded by a sniper in late August 1993 as he was going home after visiting his son's grave in Mazoice. His wife and a friend ran across the "sniper line" between two abandoned houses safely, and then he was hit. He claims the shot came from the direction of West Mostar. That afternoon in Mostar the weather was fine, there was no fog or wind, and visibility was excellent.
In the cross-examination, the defense counsel claimed Dilberovic was a man of military age because he was "only 48 years old". The disability certificate, issued by the army draft committee after the war, was used as an argument in proof of the claim. The witness said he had been a civilian throughout the war. He was given some privileges as "a father of a shehid" – his son was killed as a BH Army member.
The next witness testified under protective measures. He was given pseudonym DB. In 1993, he was a fireman in the East Mostar Fire Brigade. He was hit by a sniper in the back as he was trying to help a man hit a few minutes earlier in the square in front of the fire brigade building, close to the former Marsala Tita Street. He was unable to tell precisely where the bullets had come from. As far as he remembers, another man was hit after him on the same spot.
The evidence on sniper incidents continued today with the testimony of Dzevad Hadzizukic from Mostar. His wife was killed on the terrace of their family house in Tekija. The fatal shot was fired from the Hum hill. The HVO snipers were positioned there, the witness claims. His testimony continues tomorrow.