Home
ORIC'S DEFENCE DAMAGE CONTROL
Naser Oric's defense will be given an opportunity to recall some prosecution witnesses and cross-examine them again, in light of new evidence that came to light after the defense found among the prosecution documents an interview with Slobodan Misic, a Serb volunteer. The prosecution was ordered to disclose all materials in its possession that might be of use to the defense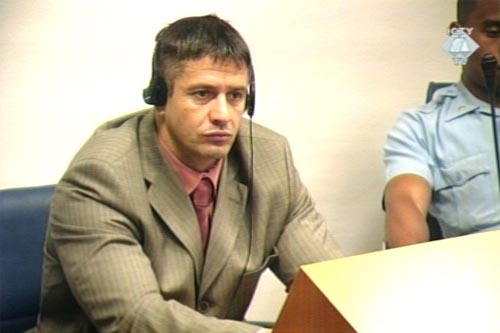 Naser Oric in the courtroom
The trial chamber hearing the Naser Oric case has invited the defense to submit by 18 November a list of witnesses it wishes to cross-examine again to restrict the damage caused to the defense by the violation of Rule 68 by the prosecution. In the same decision, the prosecution was ordered to search through the archives by 11 November and to disclose to the defense all the documents that "tend to show the innocence or mitigate the guilt of the accused or affect the credibility of the prosecution evidence".
The prosecution is obliged to do so under Rule 68 of the Rules of Procedure and Evidence. This rule was violated, as alleged by the defense, because the prosecution failed to disclose an interview with Serb volunteer Slobodan Misic. In the interview, Misic described his participation in the ethnic cleansing of Muslims in the Podrinje area and the crimes he and his fellow fighters committed in the Bratunac area in 1992 and 1993.
After the defense argued the information contained in the interview "plays into the hand" of the accused, the prosecution admitted it had made a mistake. Presiding Judge Carmel Agius warned the prosecutors that the "damage would be immeasurable" if it should turn out at the end of the trial that there were more exculpating documents in their archives. "You can't make soup and realize at the end that you haven't put salt in it," Judge Agius used a metaphor to clarify his meaning.
Although the defense called for "the conduct of the prosecution to be sanctioned", this did not happen. The Chamber's decision notes that the practice of the Tribunal in relation to the violations of Rule 68 "relies less on sanctions than on a definitive judicial evaluation of the adduced evidence and the opportunity given to the prosecution and the defense to contest the evidence of the other side".