Home
GENERAL BOROVCANIN IN UN DETENTION
Former commander of the Republika Srpska MUP joint forces that took part in the Srebrenica operation in July 1995 was transferred today to the UN Detention Unit in The Hague. He has been expected there since September 2002, when he first announced he was ready to surrender voluntarily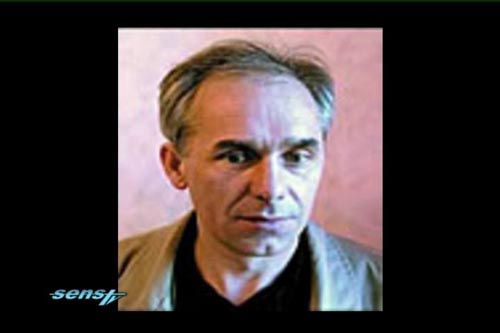 Ljubomir Borovcanin
Republika Srpska police general Ljubomir Borovcanin, commander of the MUP joint forces that took part in the Srebrenica operation launched by the VRS, was transferred today to the UN Detention Unit, it was announced today at the Tribunal. He is charged with complicity in genocide, extermination, murders, persecution on political, racial and religious grounds and forcible transfer of civilian population.
Borovcanin is two and a half years late arriving in The Hague. The indictment against him was issued and placed under seal on 6 September 2002. The Republika Srpska authorities and the accused himself were notified of the indictment. At the time, he taught at the MUP College in Banja Luka. In late September 2002, the OTP received information that the accused was ready to surrender voluntarily and took all the necessary measures for his transfer to The Hague, but the surrender never happened. Borovcanin then vanished without a trace, until the recent announcement in Belgrade that he would surrender. This time he did not change his mind.
The indictment alleges that on 10 July 1995, one day before Mladic's forces entered the UN-protected enclave, Borovcanin was appointed the commander of the MUP joint forces. The prosecutor claims that on 12 July, Borovcanin personally oversaw the forcible transfer of women and children from Potocari and the separation of men, who were later executed. The next day, according to the indictment, Borovcanin was present at the warehouse in Kravica where more than 1,000 Bosniak men were killed. From Kravica, Borovcanin went to a meadow near Sandici and personally supervised the execution of the men who had surrendered or been captured. In the days that followed, the forces under his command, the indictment alleges, took part in the mass executions in Orahovac, in the school and at the Petkovci dam, at the Branjevo farm, the Culture Hall in Pilice and in Kozluk.
According to the indictment, Ljubomir Borovcanin was one of the participants in a "joint criminal enterprise" with the objective of making it impossible for the Muslim population to continue to live in the Srebrenica enclave. This objective was achieved by the deportation of about 30,000 women and children and the execution of at least 7,000 men.
Ljubomir Borovcanin's initial appearance before an ICTY judge will be scheduled later.