Home
THE HEARINGS ON GENERAL STRUGAR'S COMPETENCY CONCLUDED
A decision about the future of the Dubrovnik trial will be issued "as soon as possible," state judges at the end of hearings on General Strugar's competency to stand trial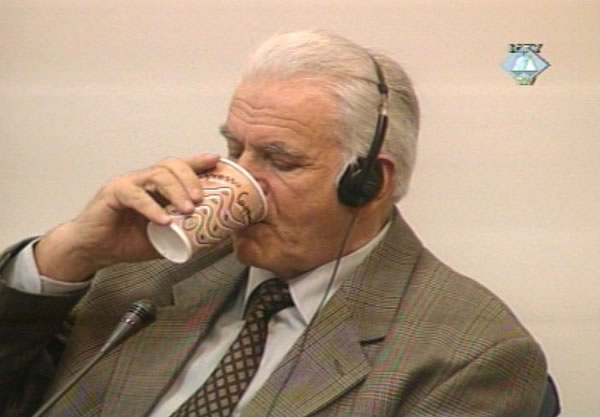 Pavle Strugar in the courtroom
During final arguments on the competency of General Pavle Strugar to stand trial, the defense and prosecution stood by the views they presented during the examination of expert witnesses last week. The experts filed reports on the physical and mental health of the accused.
"We do not challenge that General Strugar is able to understand, for instance, what the United Nations is, but we do challenge whether General Strugar is able to process effectively hundreds of pieces of information presented in the courtroom in the past few months," said Vladimir Petrovic, defense counsel for the accused general. He was explaining that his client is not able to provide his lawyers with adequate information useful for his defense.
The prosecution, on the other hand, claims that it has not been proven that the accused doesn't understand that his lawyers are working in his defense and that he is not able to answer their questions. "There is no evidence that the accused is unable to understand the general processes at trial," said prosecutor David Ra. He stressed that the results obtained by prosecution experts indicate quite the contrary: that General Strugar has the motivation to conduct his defense and that his cognitive ability is sufficient for the processing of relevant information in the decision-making process.
Judge Kevin Parker announced at the end of the hearing that the Trial Chamber would rule as soon as possible on General Strugar's competency and the defense motion to discontinue his trial because of the general's bad physical and mental health.