Home
NASER ORIC'S CONVICTION REVERSED
According to the Appeals Chamber, the conviction of the former BH Army commander in the Srebrenica area for the crimes committed by his subordinates failed to meet two legal elements required to hold somebody criminally responsible under command responsibility. 'That's fate', Oric commented on the three years he spent in detention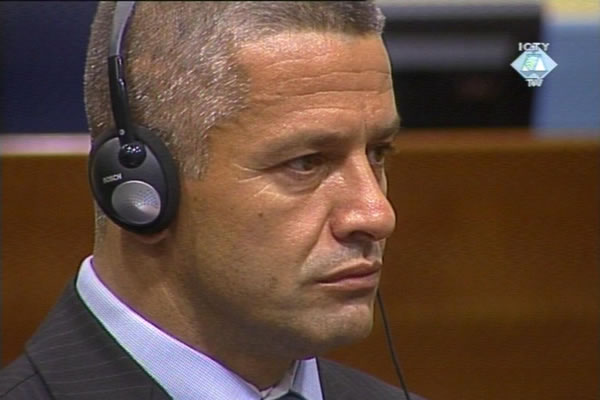 Naser Oric in front of the Appeal Chamber
The Appeals Chamber reversed today the judgment delivered by the Trial Chamber in June 2006 sentencing Naser Oric to two years in prison for failure to prevent murder and cruel treatment of Serb prisoners in Srebrenica in late 1992 and early 1993.
The Trial Chamber convicted Oric of crimes committed by the military police, which was subordinate to him. In the opinion of the Appeals Chamber, this conviction failed to meet two legal elements required to hold somebody responsible under command responsibility. First of all, the Trial Chamber didn't clearly define the nature of criminal responsibility of Atif Krdzic, the only perpetrator subordinated to Oric that was actually identified by the prosecution. Also, the Trial Chamber didn't make a finding on whether Naser Orić knew or had reason to know that Atif Krdžić was about to or had engaged in criminal activity. The Appeals Chamber concluded that these errors of law invalidated the conviction of Naser Oric on the grounds of command responsibility.
Since neither party wanted a retrial and the prosecution admitted it didn't have any new evidence supporting the criminal responsibility of Oric's subordinates and his knowledge that they perpetrated crimes against Serb detainees, the Appeal Chamber concluded that a retrial would serve no purpose.
Judge Schomburg, reading out the appeals judgment today, underscored the 'doubtless fact that grave crimes were committed against Serbs detained in Srebrenica'. Also, Naser Oric's defence did not challenge that crimes were committed against Serb detainees. However, as the presiding judge stressed, ' proof that crimes have occurred is not sufficient to sustain a conviction of an individual for these crimes. Criminal proceedings require evidence establishing beyond reasonable doubt that the accused is individually responsible for a crime before a conviction can be entered.'
Judge Schomburg and Judge Daqun appended separate and partially dissenting opinions, while Judge Shahabuddeen appended a declaration.
After the appeals judgment was delivered Naser Oric said he was 'happy' to have his conviction reversed. 'That's fate', Oric commented about the three years he had spent in the Tribunal's Detention Unit. Oric's defense counsel Vasvija Vidovic stated that she had 'expected the acquittal'. The prosecution didn't comment on the latest judgment delivered by the Appeals Chamber.