Home
FINAL JUDGMENT FOR NASER ORIC
The final judgment in the appellate proceedings in the Naser Oric case will be delivered on 3 July 2008. Oric was sentenced to two years in prison by the Trial Chamber for crimes against Serbian prisoners in Srebrenica in 1992 and 1993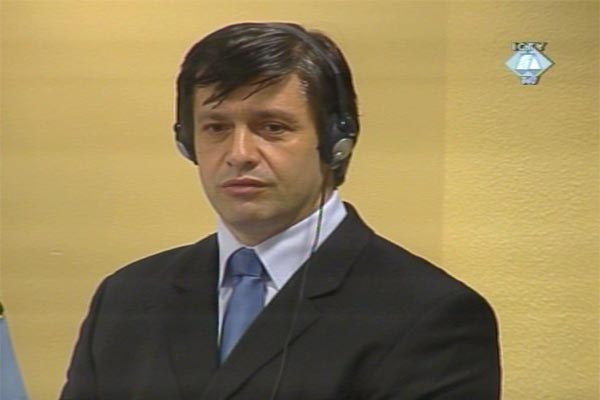 Naser Oric in the courtroom
In June 2006, Naser Oric was found guilty of failure to prevent murder and cruel treatment of Serbian prisoners in Srebrenica between 27 December 1992 and 20 March 1993. As it was announced by the Tribunal, on Thursday, 3 July 2008 the Appeals Chamber will deliver its judgment in the Oric case.
Both defense and the prosecution appealed against sentence. The defense called for the acquittal of the former commander of the armed forces in Srebrenica, while the prosecution wanted the conviction confirmed and a harsher sentence.
After the Trial Chamber delivered its judgment in this case in June 2006, Oric was released as he had spent more than two years in the UN Detention Unit. He exercised his right not to attend the appellate hearing held in April 2008 and he can do the same for the delivery of the Appeals Chamber judgment.
If he decides to attend, the judges ordered, Oric must notify the ICTY Registry by 13 June 2008 so that necessary preparations for his attendance can be done. He will not spend any time in the UN Detention Unit.