Home
THE HAGUE: ORIC CAN STAND TRIAL IN SARAJEVO
Liu Daqun, a judge of the Mechanism for International Criminal Tribunals, has rejected Naser Oric's motion in which he petitioned the Mechanism to order the BH State Court to terminate the war crime proceedings him. Oric was the BH Army commander in Srebrenica during the war. The Chinese judge is not convinced that the BH State Court would try Oric for the same crimes that he has already been tried by the Tribunal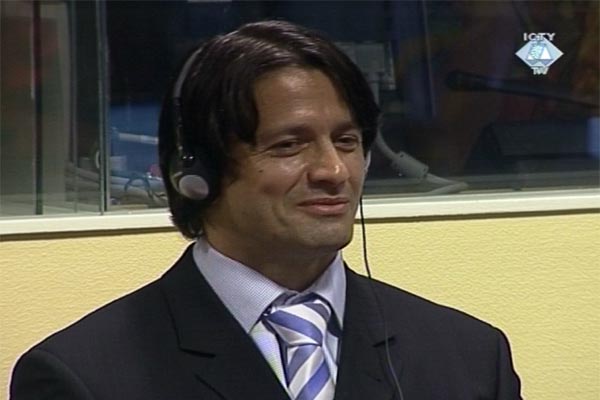 Naser Oric during the judgment and sentencing
Chinese judge Liu Daqun has dismissed the motion filed by Naser Oric's defense in which the Mechanism was asked to order the State Court in Sarajevo to terminate the proceedings on a number of war crimes charges against the former BH Army commander in Srebrenica. Oric's defense invoked the Statute and the Rules of Procedure and Evidence, arguing that a person cannot be tried a second time for the same acts that they have already been tried by an international tribunal. Oric's lawyers Vasvija Vidovic and John Jones urged the Mechanism to order the BH State Court to terminate the proceedings against their client. Judge Daqun was not convinced that the BH State Court had initiated the proceedings for the same crimes Oric had been tried by the Tribunal.
In his decision, Judge Daqun recalls that the Tribunal tried Oric for murder, cruel treatment, destruction of towns and villages not justified by military necessity as well as destruction of public and private property in BH in the period from 10 June 1992 to 20 March 1993. Oric was charged with command responsibility for the killing of Jakov Dokic, Dragan Ilic, Milislav Milovanovic, Kostadin Popovic, Branko Sekulic and Bogdan Zivanovic between 6 February and 20 March 1993. On the other hand, the indictment against Oric issued by the BH State Court charges him with cruel treatment of prisoners of war, killing of Slobodan Ilic in the village of Zalazje and complicity in the murder of Milutin Milosevic and Mitar Savic in May and December 1992 in the Bratunac municipality.
Oric's lawyers alleged that although the crimes listed in the Sarajevo indictment were not specifically alleged in the Tribunal's indictment they in fact pertained to the 'same military activities of the BH Army in Eastern Bosnia in 1992 and 1993 that were at the core of the case against Oric in The Hague'. Judge Daqun dismissed all the arguments submitted by Oric's defense.