Home
HADZIC'S COGNITIVE FUNCTIONS 'INTACT', ATTENTION LOW
Dr Daniel A. Martell, specialist in neuro-psychology, has concluded after examining Goran Hadzic that his cognitive functions were 'intact'. According to Dr. Martell, Hadzic's biggest problems were his lack of 'strength' and 'attention span'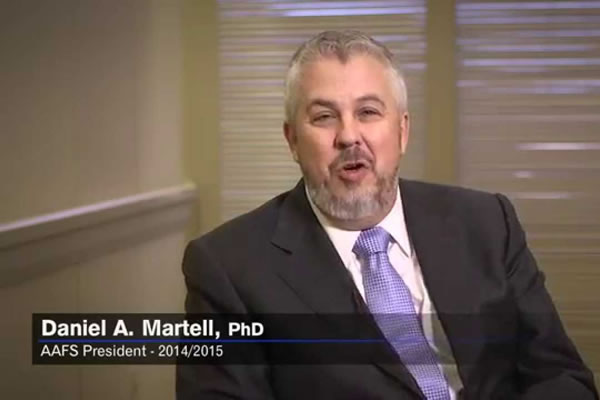 Danijel A. Martell
Acting on the Trial Chamber's orders, Dr Daniel A. Martell, a specialist in forensic psychology and neuro-psychology, examined Goran Hadzic in Novi Sad on 13 and 14 July 2015. Dr Martell set out to determine if the former prime minister of the SAO Eastern Slavonia was able to attend his own trial. Hadzic has aggressive terminal brain tumor.
Dr Martell presented his findings in a report submitted to the Registry on 23 July 2015. Today, Dr Martel gave evidence at a hearing which was open to public. As he was questioned by prosecutor Elizabeth Spelman, Dr Martell said that Hadzic understood that the goal of the examination was to determine his ability to participate in the proceedings. In the course of two days Hadzic spent six hours responding to 'hundreds of questions' and completed a cognitive ability test containing 567 questions. Two and a half hours into the examination, Hadzic requested to have a break to 'fill his batteries'. The next morning Hadzic complained that filling in the test used up a lot of his energy and he had 'difficulty' focusing.
Hadzic spoke to the psychologist about the time he had spent fleeing from the international tribunal and how he lost consciousness in the detention unit. Hadzic also discussed 'religious ideas' and 'hundreds of books' he managed to read in the past couple of years. Hadzic said that he experienced hallucinations during chemotherapy. According to the accused, he saw his 'father's shadow' standing in the detention unit door and a 'laser light show'.
Dr Martell said that Hadzic's mental, verbal and social abilities remained intact. Hadzic is 'aware' of the nature of his illness and was aware that his life span was 'limited.' Hadzic knew that he would be survived by his family but is preoccupied by the fact that 'he is estranged from his former wife'. Hadzic doesn't want any 'conflicts between his old and new family'.
Replying to the prosecutor Dr Martell said that he was not aware of the prosecution's proposal to allow Hadzic to attend the trial from a special room with frequent breaks. That, in Dr Martell's view, would be 'crucial' if the accused were 'to participate in the trial in any way'. Hadzic's cognitive functions remained 'intact', and in Dr Martell's opinion, Hadzic's main problems were 'lack of strength' and 'a short attention span'. When defense counsel Gosnell asked him to clarify, Dr Martell said that Hadzic's lack of attention is manifested in a space of 'a single minute'.
When Dr Martell was questioned by the judges, he said that due to his illness Hadzic's IQ dropped from 119 to 95. According to Dr Martell, Hadzic's short-term memory has been affected more than the long-term memory. Hadzic cannot 'focus', Dr. Martell noted. The forensic psychologist, however, was not able to specify if Hadzic's abilities would continue to deteriorate. That, Dr Martell stressed, depends on the parts of the brain the tumor will affect.
Dr Pol Specenier, a neuro-oncology specialist, also examined Hadzic. Dr Specenier is expected to testify on 21 August 2015.