Home
CORIC SEEKS PROVISIONAL RELEASE
Valentin Coric has filed a request for provisional release pending the appellate hearing in his case. He has been tried with five other former Herceg Bosna officials. In the motion, Coric notes that in early December 2014 he will have served two thirds of his 16-year prison sentence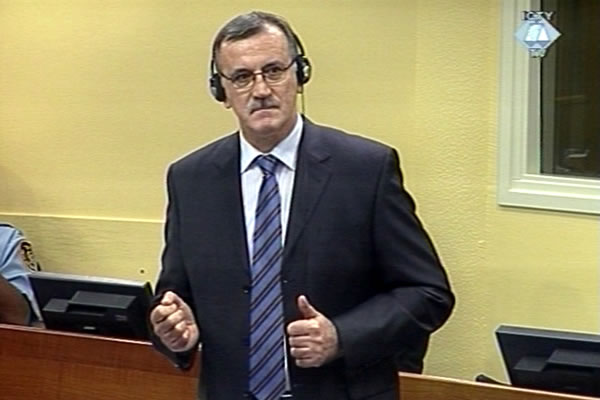 Valentin Coric in the courtroom
Former commander of the HVO Military Police Valentin Coric has soughtprovisional release pending the appellate hearing in the case against him and five other leaders of the so-called Herceg Bosna. In a bid to bolster his petition, Coric notes that he has already spent a long time in the detention unit, that his trial has been lengthy, and that his health is bad.
As Coric stresses, in April 2004 he voluntarily surrendered to the Tribunal. In May 2013, the Trial Chamber sentenced Coric to 16 years in prison. In early December 2014, according to Coric's calculation, he will have served two thirds of his sentence.
Coric's defense also notes in the motion that the trial of the former Herceg Bosna leaders began in April 2006 and the proceedings have now entered into the eight year. The president of the Appeals Chamber Meron has indicated that the appellate proceedings will not end before June 2017, the defense notes. Coric also has cardiac problems and has to have regular check-ups in five-year intervals.
In the ten years of his detention Coric has been granted provisional release several times 'for humanitarian reasons', the defense notes. Every time Coric has complied with the conditions imposed by the Trial Chamber. The guarantee issued by the Republic of Croatia that Coric would return to the UN Detention Unit when summoned is appended to the motion.