Home
HADZIC'S TRIAL TO RESUME ON 7 OCTOBER 2014
Goran Hadzic's defense case has been postponed to allow the defense to prepare for the examination-in-chief of the former justice minister in the SAO Eastern Slavonia government. Hadzic's defense has been granted 10 hours for the examination of this witness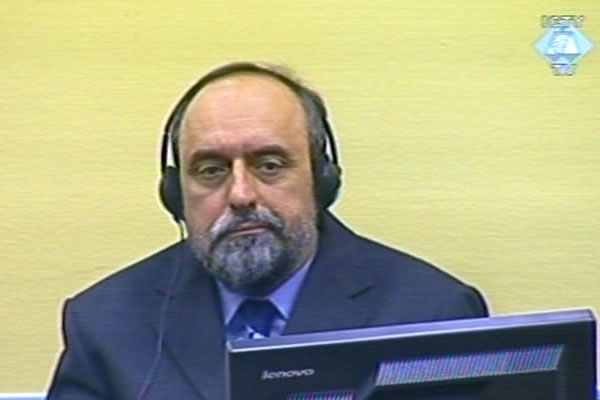 Goran Hadzic in the courtroom
The trial of Goran Hadzic, former prime minister of the SAO Eastern Slavonia, was to continue on Monday with the evidence of witness DGH 16. In the defense's documents the witness was listed as Vojin Susa. In the period relevant for the indictment Susa was the justice minister in Hadzic's government.
At the beginning of the hearing, defense counsel Zoran Zivanovic asked the Trial Chamber to re-consider the decision they judges handed down on Friday. The Trial Chamber had ordered the defense to examine Susa viva voce. The defense had intended to tender into evidence the witness's statement, which contains about50 pages, and planned to add to the information contained in it in a five-hour examination-in-chief. Alternatively, the defense wanted to postpone the evidence for a week in order to be able to prepare for a full examination-in-chief, for which they had requested 12 hours.
After a 30-minute deliberation, the judges announced that the defense would begin Susa's examination on Tuesday, 7 October 2014. Although the defense's request was granted, presiding judge Guy Delvoie noted that the defense had enough time to discuss issues with the witness when he was giving statement. He also expressed his hope that after a one-week break the examination-in-chief would be more efficient. Zivanovic was granted 10 hours for the examination-in-chief of the witness.