Home
PROCEDURE TO RELEASE SESELJ TERMINATED
After the accused Vojislav Seselj made it perfectly clear that he didn't intend to made a written undertaking that he would comply with the Tribunal's conditions, the Trial Chamber terminated the procedure for his provisional release pending the judgment for crimes against humanity in Croatia, Vojvodina and Bosnia and Herzegovina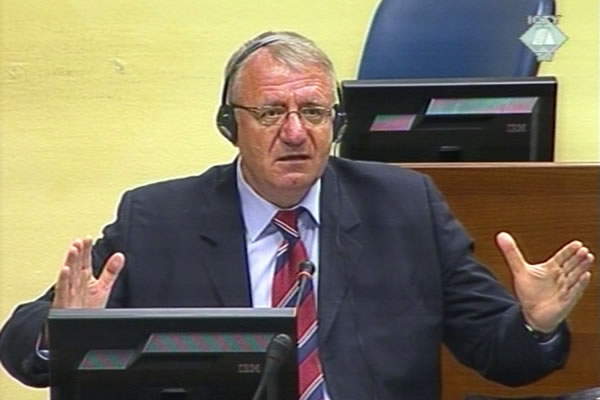 Vojislav Šešelj u sudnici Tribunala
Today Judge Antonetti's Trial Chamber formally terminated the process for Vojislav Seselj's provisional release, initiated by the judges themselves. The decision was rendered after the accused made it clear a few days ago that he didn't intend to make a written undertaking that he would comply with the conditions for provisional release set by the Trial Chamber. Written acceptance of those obligations by the accused was a requirement for the guarantees from the Serbian government.
The conditions for Seselj's provisional release included the police escort on Seselj's departure to Serbia and return to The Hague, house arrest at a specific address, handing over his passport to the authorities, no contacts with the victims and witnesses, and no discussion of his case with anyone but his legal advisors.
Seselj has made it clear that he will not comply with any of the conditions, with the exception of the ban on leaving the Serbian territory. The judges therefore decided to put a stop to their efforts to grant the provisional release of the accused pending his judgment for crimes against humanity in Croatia, Vojvodina and Bosnia and Herzegovina. The trial judgment was slated for 30 October 2013 but was postponed until further notice when Danish judge Harhoff was disqualified at Seselj's demand because of his purported bias towards a conviction of the accused. Judge Niang from Senegal has been appointed to replace Harhoff. Judge Niang is currently familiarizing himself with the case in order to be able to join the other judges in their deliberations.