Home
JUDGES DECIDE TO RELEASE SESELJ WITHOUT CONSULTING HIM
Voting two to one, the Trial Chamber has decided to provisionally release the accused Vojislav Seselj without compelling him to comply with any of the conditions he had originally had to meet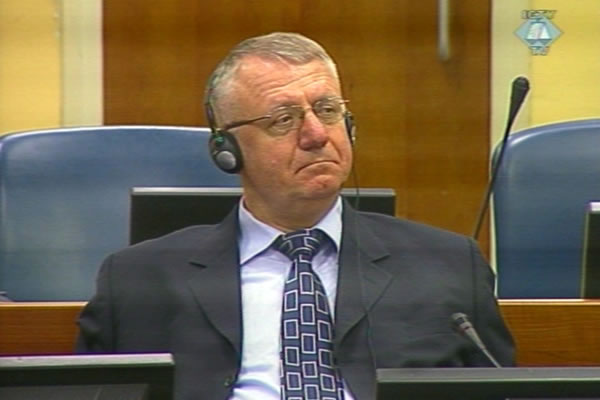 Vojislav Seselj in the courtroom
With a majority of votes, Judge Niang's dissenting, the Trial Chamber in Vojislav Seselj's case decided tonight to provisionally release the Serbian Radical Party leader for humanitarian reasons. The Trial Chamber has not imposed any conditions on Seselj during his stay in Serbia. The majority in the Trial Chamber is satisfied that 'under the circumstances'the accused will comply with the order not to influence witnesses and victims. Consequently, it has not been necessary for the accused to personally pledge not to do so.
The decision has not specified 'the circumstances'that have ledthe majority in the Trial Chamber –French judge Antonetti and Judge Latanzzi from Italy–not to take into account the explicit request of the Serbian government to demand that Seselj undertake, in a 'legally binding way', that he would comply with the only condition set for his provisional release. One can only speculate that 'under the circumstances'Seselj will be unable to influence witnesses and victims even if he wants to.
The decision was issued proprio motu, on the Trial Chamber's own initiative, without any consultations with the prosecution and the accused. The additional classified annex to today's decisions specifies when and how Seselj is to leave the UN Detention Unit and return to Serbia.