Home
CHAMBER SEEKS GUARANTEES FROM SERBIA FOR SESELJ
The judges have stipulated stringent conditions for Vojislav Seselj's provisional release, and have asked the Serbian Government to state within seven days if they can guarantee compliance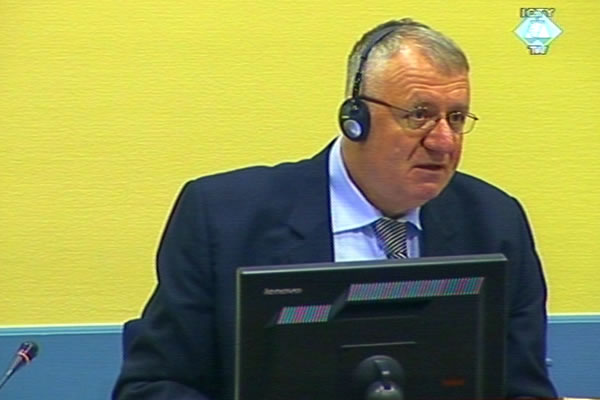 Vojislav Seselj in the courtroom
Judge Antonetti's Trial Chamber has invited the Serbian Government today to state within seven days whether it would be ready to issue guarantees required for the provisional release of Vojislav Seselj pending the judgment at the trial for crimes against humanity in Croatia, Vojvodina and Bosnia and Herzegovina.
The Serbian Government should first appoint one or more officials who would escort Seselj from an airport in Holland to Belgrade and back, when the Tribunal orders it. The authorities should also place Seselj under house arrest in a location whose address must be communicated confidentially to the Registry. His passport must be seized and he must be prevented from leaving the location where he is to stay. He may be allowed to leave the location for medical reasons. In that case, the authorities must provide police escort during his transfer. The authorities must also ensure Seselj's personal security and safety during his provisional release. If the accused is placed in any kind of danger, they must notify the Registry forthwith and to prevent any contact between the accused and the victims and witnesses.
If Seselj violates the terms of his provisional release, the Serbian authorities must arrest him immediately and notify the Trial Chamber. Finally, the authorities must submit a report to the Trial Chamber on Seselj's activities every two weeks.