Home
JUDGMENT FOR ZDRAVKO TOLIMIR ON 12 DECEMBER 2012
Less than three months after the completion of the trial, the Trial Chamber has scheduled the judgment for former Mladic's assistant in the VRS Main Staff who is charged with genocide and other crimes in Srebrenica and Zepa in 1995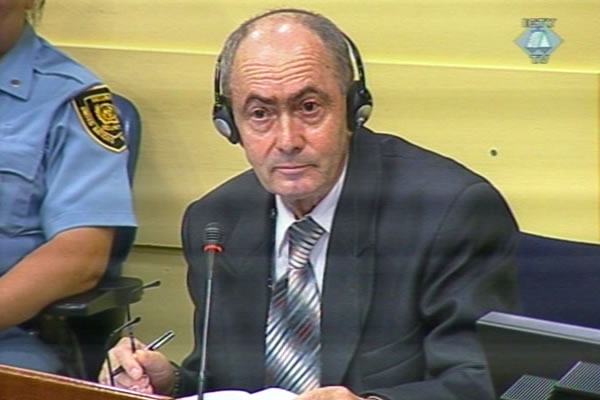 Zdravko Tolimir in the courtroom
The judgment in the case against Zdravko Tolimir has been scheduled for 12 December 2012. The Trial Chamber consists of the presiding judge Christoph Fluegge from Germany, Prisca Nyamba from Zambia and Antoine Mindua from Kongo. Zdravko Tolimir is charged with genocide and other crimes committed in Srebrenica and Zepa in 1995.
The trial of Mladic's former assistant for security and intelligence in the VRS Main Staff ended less than three months ago. In the closing arguments delivered in late August 2012, the prosecution called for the maximum sentence - life - for the accused. Tolimir, who represented himself with the help of a legal advisor, asked for his acquittal.
The prosecution took almost two years, and called 126 witnesses, to prove the allegation that Tolimir participated in a joint criminal enterprise whose goal was to achieve permanent elimination of Muslims from Srebrenica and Zepa. The enterprise resulted in the murder of over 7,000 men and forcible transfer of more than 25,000 women and children from the enclaves in eastern Bosnia. Tolimir on the other hand called only four witnesses in his defense and rested his case after just a month.
The indictment against Zdravko Tolimir was confirmed and published in February 2005. Two years later, Tolimir was arrested and transferred to the Tribunal's detention unit. Tolimir has spent five years and nine months in detention.