Home
KARADZIC GRANTED LEAVE TO APPEAL
The Trial Chamber has granted Radovan Karadzic leave to appeal the decision giving him 300 hours for his case. The prosecution was allotted the same amount of time for its case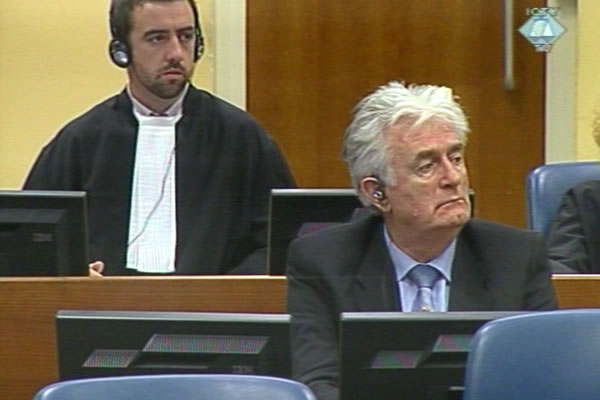 Radovan Karadzic in the courtroom
Judge O-Gon Kwon's Trial Chamber has granted Radovan Karadzic leave to appeal against the decision giving him 300 hours to examine the witnesses he intends to call during the defense case, set to begin on 16 October 2012.
In the Trial Chamber's opinion, the decision about the time allotted for the defense case may affect 'the fairness and expeditiousness of the trial'. Ruling on Karadzic's motion urgently will 'substantially expedite the trial': these are the criteria which must be met for an interlocutory appeal.
The former Republika Srpska president wants twice as much time: in addition to the 300 hours he needs to examine about 570 witnesses he intends to call, Karadzic wants another 300 hours to refute more than 2,000 adjudicated facts from other trials that the Trial Chamber has taken formal notice of in his case.
Radovan Karadzic, former Republika Srpska president, faces charges of genocide and other crimes in the war in BH. The prosecution opened its case in April 2010 and rested in May 2012, having examined 196 witnesses in less than 300 hours. Written statements of another 142 witnesses were admitted into evidence.