Home
SESELJ'S THIRD CONTEMPT OF COURT TRIAL TO START ON 12 JUNE
The Tribunal has announced that the trial of the Serbian Radical Party leader on the third contempt of court indictment will start on 12 June 2012. Seselj was indicted for repeatedly refusing to remove confidential material about protected prosecution witnesses from his website. The accused, Vojislav Seselj, is the only witness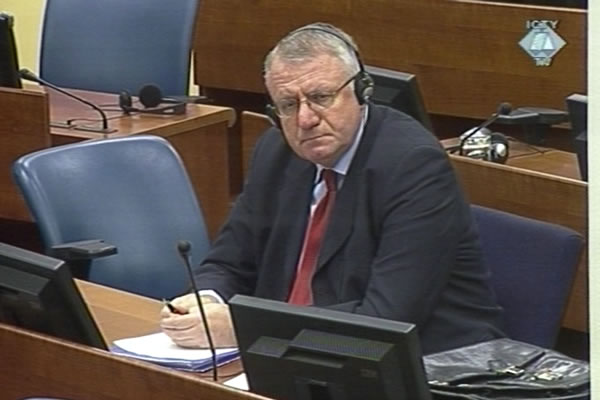 Vojislav Šešelj u sudnici Tribunala
The trial of the Serbian Radical Party leader Vojislav Seselj on the third contempt of court indictment will open on Tuesday, 12 June 2012. The trial will start immediately after the pre-trial conference slated for 9 am on the same day.
Seselj was indicted once again because he refused to comply with numerous court orders to remove four books and six confidential documents from his website. The documents contain information about protected prosecution witnesses. On 17 April 2012, Seselj pleaded not guilty and indicated he would call himself as a witness.
The third contempt of court trial is expected to end on the same day, as Seselj is the only witness to be called. Since Seselj is representing himself in all cases against him before the Tribunal, his legal advisor Dejan Mirovic will examine him. As the Trial Chamber ordered, the examination-in chief must not exceed two hours. After that, the judges, who play the role of prosecutors in this case, will have an opportunity to examine the witness-cum-accused.
The Serbian Radical Party leader has already been convicted twice of contempt of court for disclosing confidential information about prosecution witnesses in his books. Seselj was first sentenced to 15 months in prison, and, in the second trial, to 18 months. Seselj is also on trial at the Tribunal for the actual crimes against non-Serbs in Croatia, Vojvodina and BH from 1991 to 1993. In March 2012, the parties presented their closing arguments and it is now up to Judge Antonetti and his Trial Chamber to deliver the judgment.