Home
PERISIC'S DEFENSE CASE BEGINS ON 22 FEBRUARY 2010
General Momcilo Perisic's defense is set to deliver the opening arguments on 22 February 2010. The first of the 61 witnesses will start evidence on the next day. The defense has a total of 180 hours to examine its witnesses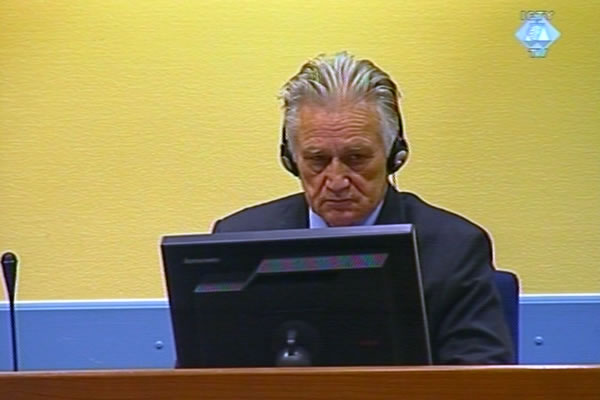 Momčilo Perisic in the courtroom
The defense of Momcilo Perisic, former chief of the VJ General Staff, will deliver the opening statement on Monday, 22 February 2010, as indicated today at the pre-defense conference. The first witness whose name was not disclosed is expected to testify on 23 February 2010.
The defense indicated it would call a total of 61 witnesses and two experts, whose expert reports would be submitted to the Trial Chamber by mid-April 2010. Although the witnesses' names were not divulged, the defense indicated that their 'names were not unfamiliar to the prosecution'; this means that Perisic's defense witnesses have already testified before the Tribunal in previous trials. The defense requested that three witnesses be granted the so-called safe passage: a guarantee that they would not be arrested if they came to The Hague to testify. Some witnesses will give evidence via video link.
The defense has a total of 180 hours for its case, three hours more than the prosecution, which called 94 witnesses in the course of its case. Almost 2,500 documents have been admitted into evidence, one fifth of them under seal.
General Perisic is charged with providing personnel, logistic, material and other support to the Serb armies in Bosnia and Croatia, as the chief of the VJ General Staff. The prosecution alleges that Perisic thus contributed significantly to the siege of Sarajevo, the rocket attack on Zagreb and the crimes in Srebrenica.