Home
PROSECUTION AND DEFENCE REST IN RASIM DELIC TRIAL
The defense of Rasim Delic, former commander of the BH Army General Staff, decided not call its last witness, resting its case at this trial today. The prosecution and the defense will deliver their closing arguments on 10 June 2008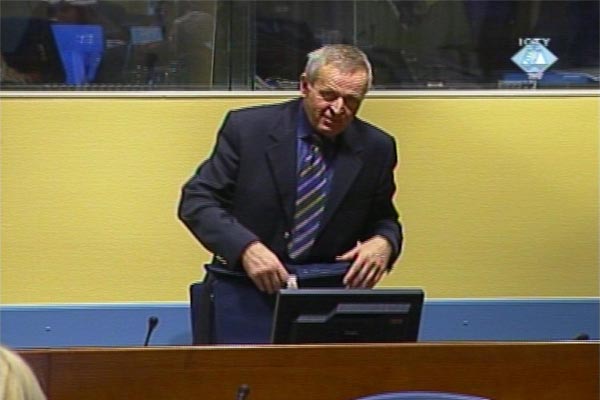 Rasim Delic in the courtroom
The defense of Rasim Delic, former commander of the BH Army General Staff, decided not to call its last witness and has now rested its case. The prosecution indicated it would not be calling any evidence in rebuttal, and both parties have now rested their cases at this trial.
James Pardew, US ambassador in NATO, was expected to give evidence on General Delic's character. At the time relevant for the indictment, Pardew was assistant to Robert Gelbard, US special envoy to the Balkans. The witness arrived in The Hague and was ready to testify, the court heard today, but the defense decided not to call him at the eleventh hour.
The parties will deliver their closing arguments on 10 June 2008.
General Delic is charged on the basis of command responsibility with failure to prevent or punish the crimes of the El Mujahid Detachment members. As alleged by the prosecution, the El Mujahid Detachment was part of the BH Army chain of command. The defense contests this allegation, claiming that the detachment was only formally part of the BH Army. The detachment had 'political protectors' in the highest echelons of BH government, the prosecution also alleges, and it was controlled by foreigners in the Islamic Cultural Center in Milan and its director, Sheik Enver Shaban.