Home
KRAJISNIK WILL NOT SUBMIT PART OF HIS APPELLATE BRIEF
Momcilo Krajisnik's motion for an extension of the deadline for the filing of his appellate brief due to 'difficulties with payment' is rejected. Alan Dershowitz, Krajisnik's US lawyer, was supposed to file the brief on the joint criminal enterprise today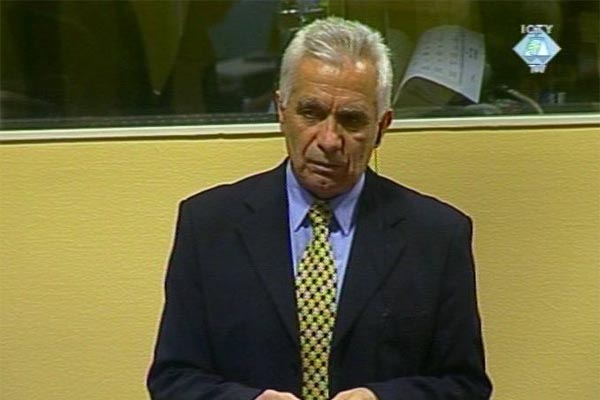 Momčilo Krajisnik in the courtroom
The Appeals Chamber has rejected Momcilo Krajisnik's motion for the extension of the deadline for his appellate brief on the joint criminal enterprise. The deadline for the brief, which was to be drafted by Alan Dershowitz, Krajisnik's new counsel, expired today. Krajisnik asked for the extension after he had learned that the US authorities blocked the payment of USD 50,000 he had made to Dershowitz. The name of the accused is on a US Treasury Department black list of persons prohibited to do business or to enter the USA because of their involvement in terrorism or crime. As a consequence Dershowitz stopped drafting the brief.
The Appeals Chamber reminded Krajisnik that he had been aware of the difficulties with payment as early as on 29 February, yet he filed his motion to extend the deadline only yesterday. In the judges' view, this was not a valid reason for any unnecessary delays in the appellate procedure, and the Appeals Chamber concluded that Dershowitz had to file the brief today and deal with payment problems with his client later.
A status conference in the Momcilo Krajisnik case is scheduled for Monday, 31 March 2008. Krajisnik was charged with crimes against non-Serb population in BH and sentenced to 27 years. If the client and his defense counsel reach an agreement, Alan Dershowitz will attend the conference. One of the items on the agenda will surely be the reasons for the late filing of the appellate brief.