Home
KRAJISNIK FACES DIFFICULTIES PAYING HIS LAWYER
US authorities block Krajisnik's payment to American lawyer Alan Dershowitz. His name is on the 'black list' of persons prohibited to do business in the USA. Because of 'difficulties with payment', Dershowitz stopped drafting the appellate brief on the joint criminal enterprise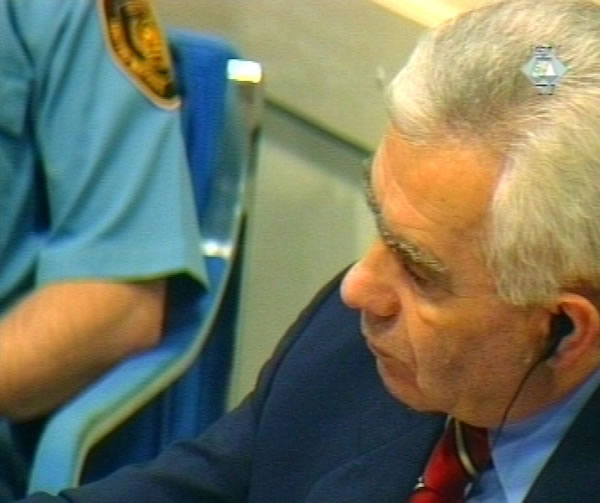 Momcilo Krajisnik in the courtroom
Following the decision of the Appeals Chamber granting Momcilo Krajisnik the right to be represented by famous US attorney Alan Dershowitz, the accused and the defense counsel set out to do their job. Dershowitz started drafting the appellate brief on the participation of the accused in the joint criminal enterprise. According to the Appeals Chamber, the brief should be filed by 28 March 2008. Krajisnik immediately transferred US$ 50,000 to Dershowitz's account, an advance for a brief not longer than 8,000 words.
However, the money never arrived in Dershowitz's account in the USA. The Bosanska Banka, the bank through which the payment was made, did some checks and ascertained that the payment was blocked because Krajisnik's name was on a US Treasury Department black list of persons prohibited to do business or to enter the USA because of their involvement in terrorism or crime. By mid-March it was clear that it the payment was far from certain, and Dershowitz informed his client that he stopped drafting the brief.
Because of the 'difficulties with the payment', Krajisnik and Dershowitz have now called for an extension of the deadline for the filing of the brief. They propose that the new date be discussed at a status conference scheduled for 31 March 2008. Alan Dershowitz said he would attend the status conference. He would then have the opportunity to meet his client for the first time in The Hague.