Home
MARTIC: I'M LIKE DIMITROV
Milan Martic, sentenced to thirty-five years for crimes in Croatia and Western BH, compares his trial with that of Dimitrov for the burning of the Reichstag. The appellate hearing will be held before the summer recess at the Tribunal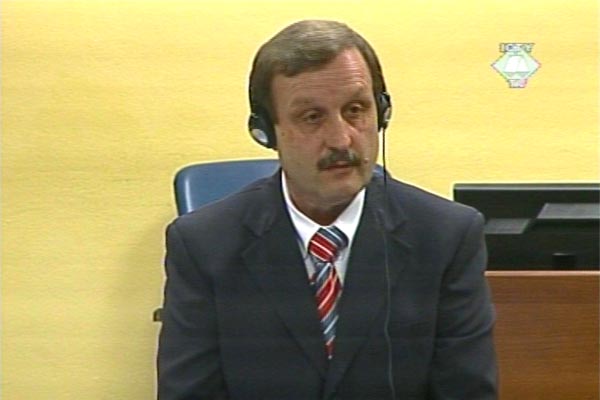 Milan Martic in the courtroom
Milan Martic, former president of the former Republic of Serbian Krajina, believes that the proceedings against him are 'pure inquisition' and his sentence is the 'sentence for the Serbian people of Krajina, bereft of their rights'. Martic was sentenced to 35 years in prison for crimes in Croatia and Western Bosnia Herzegovina.
In his address to the pre-appellate judge Wolfgang Schomburg, former president of the Republic of Serbian Krajina compared his trial with that of Georgi Dimitrov for the burning of the Reichstag in 1933. The Nazis had set the parliament building on fire themselves, but then used the burning as a pretext and seized power, blaming the fire on the communists, including Bulgarian Dimitrov.
The presiding judge concluded that Martic's remarks were such that they didn't actually require an answer. He did clarify that the Tribunal didn't try countries or nations but individuals. The jurisdiction of the Tribunal in Martic's case is limited to the determination of his responsibility for the crimes alleged in the indictment.
In the judgment, Martic was found guilty on sixteen counts in the indictment, charging him with participation in a joint criminal enterprise aimed at the establishment of a united Serbian state that would comprise parts of Croatia and BH. He was also convicted of the shelling of Zagreb in May 1995.
The defense appealed against the judgment asking for Martic's acquittal on all counts in the indictment or, if he were to be found guilty, for 'a substantially milder sentence'. The prosecution also filed its appeal calling for a harsher sentence. The next status conference has been scheduled for 27 June 2008. Judge Schomburg indicated that the appellate hearing might be held before Tribunal's summer recess in late July.