Home
MARTIC'S REQUEST FOR DISQUALIFICATION OF GERMAN JUDGE DISMISSED
Milan Martic's request for the disqualification of Judge Wolfgang Schomburg from the Appeals Chamber was dismissed. The Appeals Chamber will consider the appeals of both the defense and prosecution against the sentence for the former president of the so-called Republic of Srpska Krajina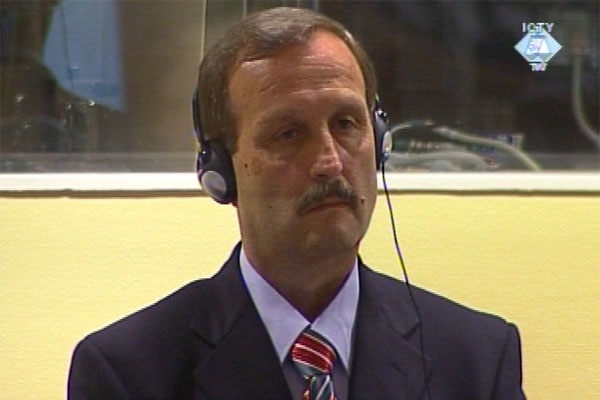 Milan Martic while the judgment is being read out
German judge Wolfgang Schomburg will continue sitting on the Appeals Chamber that will hear the appeals filed against the first-instance judgment sentencing Milan Martic, former president of the former Republic of Serbian Krajina to 35 years in prison.
The three-judge panel found Martic's request for the disqualification of German judge 'patently unmeritorious'. The panel had been ordered by the ICTY vice-president to consider the claims the accused had made about the alleged conflict of interest of German judge Schomburg. Schomburg is the citizen of the Federal Republic of Germany and had served as the undersecretary of the state in the Justice Ministry. Questioning Schomburg's impartiality, the motion went on to claim that the 'mere presence of a German judge' in the Martic case would be tantamount to 'a Croatian judge sitting on the Appeals Chamber'.
According to judges Robinson, Agius and Bonomy, Martic and his defense counsel's argument failed to show that 'any reasonable observer, with sufficient knowledge of all the relevant circumstances would reasonably apprehend bias on the part of Judge Schomburg in relation to the issues arising in this case'.
Kevin Parker, vice-president of the Tribunal, dismissed Martic's appeal following the report of the three-judge panel.
Both parties appealed the first-instance judgment in the Martic case. The defense wants the conviction to be quashed, while the prosecution calls for a stiffer sentence. The next status conference in the appellate proceedings against Martic will be held on 9 November 2007.