Home
JOINT CRIMINAL ENTERPRISE 'MYSTERY'
Berislav Pusic's defense contends the prosecution has failed to prove all counts in the indictment. According to Pusic's counsel, the concept of 'joint criminal enterprise' – all former Herceg Bosna leaders are charged with taking part in it – is a 'mystery' understood only by the prosecutor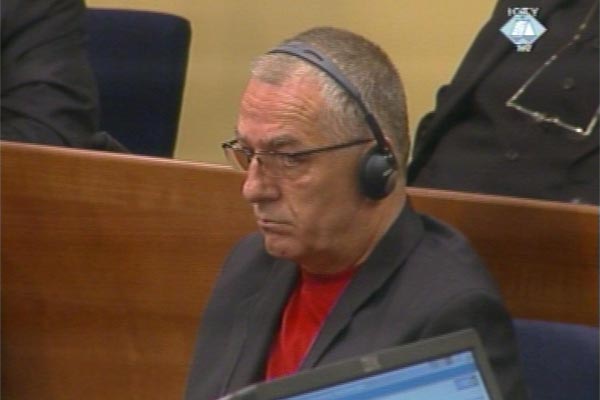 Berislav Pusic in the courtroom
Berislav Pusic's defense contends that the prosecutor has failed to prove 'beyond reasonable doubt' all counts in the indictment. Pusic, former head of the Herceg Bosna Office for Detainees and Missing Persons, has been indicted together with five other Bosnian Croat leaders for crimes committed in Central Bosnia and Western Herzegovina during the Croatian-Muslim conflict in 1993 and 1994.
Pusic's lawyer Roger Sahota presented his arguments during the Rule 98 bis hearing. According to him, the evidence presented by the prosecution could link his client with the crimes listed in the indictment 'only' if he was presumed to have been a member of joint criminal enterprise. However, according to the defense, the prosecutor has failed to prove that such an enterprise did exist.
The indictment alleges that the objective of the joint criminal enterprise was to ethnically cleanse the Muslims and other non-Croats in parts of BH that were to be annexed to Croatia. The defense contests the existence of such a plan. Even if it had existed, the prosecution has failed to prove that Pusic and other accused took part in it.
When judges asked him to clarify his understanding of 'joint criminal enterprise', Sahota said that the prosecution should clarify the issue; as far as he was concerned, it was 'a mystery'. Senior trial attorney on the prosecution side Kenneth Scot in the Herceg Bosna leaders case will have an opportunity to do this and to reply to other defense arguments as the trial continues next week.