Home
DEFENSE: PROSECUTION HAS NO CASE AGAINST GOTOVINA
In its appeal against the decision of the Trial Chamber to deny Ante Gotovina's motion for provisional release, the defense points out that the accused general has no reason to avoid trial as 'the prosecution has no evidence" to substantiate the charges against him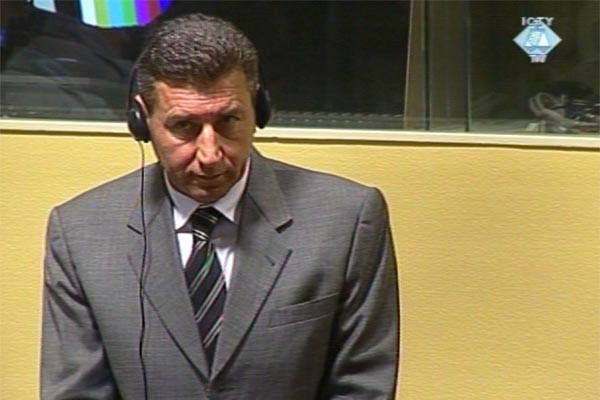 Ante Gotovina in the courtroom
The defense of Ante Gotovina, charged with crimes committed in the summer 1995 during and after Operation Storm, filed an appeal against the decision of the Trial Chamber denying his motion for provisional release. According to the defense, the prosecution has no case against Gotovina and he therefore has no reason not to appear at his trial.
In four grounds of appeal, the defense notes that the Trial Chamber erred when it concluded 'that Gotovina didn't provide convincing arguments that he has really changed his attitude concerning his appearance for trial' and that 'his incentives not to appear for trial remain unchanged'. According to the defense, the Trial Chamber erred when it did not take into account the guarantees provided by the Croatian Government and the Archbishop of Zadar that the accused will return to The Hague to stand trial. The Chamber also did not give any weight to Gotovina's personal undertaking he would return to The Hague, the defense noted.
Attorney Luka Misetic, representing the accused HV general, notes that there is 'overwhelming evidence' confirming that Gotovina has had a change of heart concerning the trial. In his opinion, at the time it reached its decision 'the Trial Chamber was aware, or should already have been aware, that there is no evidence thus far produced by the prosecution in discovery that demonstrates that Gotovina has committed any crime'. This is, he said, a major factor in support of granting provisional release.
The defense counsel goes on to say that there is no proof of persecution either, because, according to a report filed by a prosecution expert, the shelling of Knin on 4 August 1995 could not be considered a war crime. This is exculpatory evidence, Gotovina's defence counsel contends, and Gotovina has no need to avoid trial. The situation with the murder charges is similar: as the defense counsel notes, there is no proof that the 'accused knew or had reason to know of the murders that had been committed'. The prosecution evidence shows that the accused 'took measures to discipline the perpetrators of criminal offences' and that Gotovina didn't have effective control over them, the defence claims.
For all those reasons, the defense calls upon the Appeals Chamber to find that the Trial Chamber 'abused its discretion' and to order the judges to reconsider the motion for provisional release of the accused general.