Home
GOTOVINA TO REMAIN IN DETENTION
The Appeals Chamber dismisses the appeal filed by General Ante Gotovina and Croatian government against the decision of the Trial Chamber from November 2007. The Trial Chamber had dismissed his request for provisional release pending trial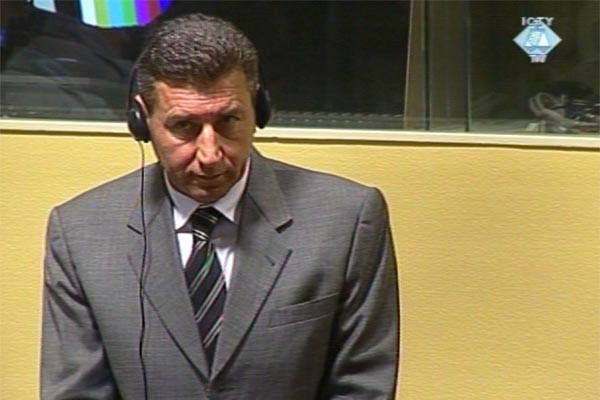 Ante Gotovina in the courtroom
The Appeals Chamber dismissed today General Gotovina's appeal against the decision the Trial Chamber from November 2007. The Trial Chamber had dismissed his motion for provisional release pending trial.
Having considered the grounds for appeal filed by Ante Gotovina, the Appeals Chamber concluded that the Trial Chamber had made no 'discernible error' that would call for a revision of its decision.
The motion filed by the Croatian government for a review of an 'erroneous conclusion' was also dismissed. In the motion, the Croatian government noted that the decision violated the principle of equal treatment of the states. Croatia has been 'directly affected' by the refusal of the Trial Chamber to give equal weight to its guarantees supporting Ante Gotovina's motion for provisional release as has been given to Serbia's guarantees in other, similar cases.
According to the Appeals Chamber 'the principle of sovereign equality has not been at stake'. On the other hand, a decision on provisional release motions depends on individual circumstances of each of the accused. The state guarantees are just one of the factors to be considered. The Appeals Chamber went on to conclude that the decision on the provisional release 'was not an assessment of the reliability of any particular government or the guarantees that it offers.