Home
"COSMETIC" CHANGES IN THE OPERATION STORM INDICTMENT
The Trial Chamber granted in part the preliminary motion in which the defense alleged defects in the form of the indictment, ordering the prosecution to specify and clarify a number of counts in the indictment against three Croatian Army generals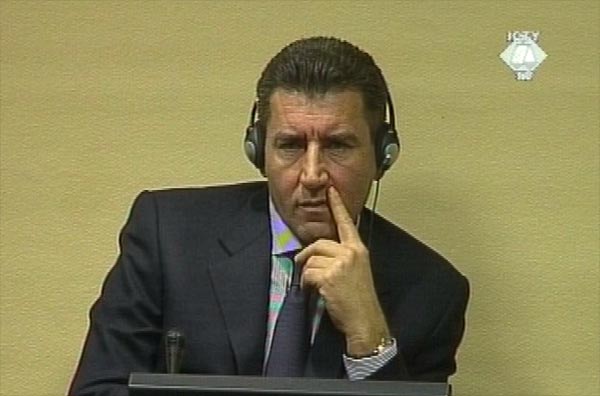 Ante Gotovina during the status conference
The Trial Chamber partially granted the preliminary motion filed by Ante Gotovina's defense and ordered the prosecution to specify a number of counts in the indictment against three HV generals charged with crimes committed during and after Operation Storm in the summer of 1995.
The prosecution now has a week, until 26 March 2007, to extend the list of "known" participants of the joint criminal enterprise to include some "key political and military figures" who allegedly were in collusion with the accused in this case. The prosecution has to clarify whether Ante Gotovina was Ivan Cermak's superior officer, and to specify the persons he could have "affect directly and substantially but over whom he did not have effective control". Finally, the prosecution is ordered to identify as best it can the victims in the incidents the accused are charged with and the mass grave sites known to it.
Those are mostly "cosmetic" changes, requiring the prosecution to further specify its case so that the defense has a clearer understanding of the allegations it has to contest in its case.