Home
PROVOCATIONS OR FIGHT FOR SURVIVAL
General Dragomir Milosevic and his predecessor at the post of the Sarajevo-Romanija Corps commander General Galic waged war differently, says Ismet Hadzic, former commander of the 1st Dobrinja Brigade. The question is: was the BH Army in Sarajevo "provoking" the other side or "defending the city against the aggressor and fighting for survival"?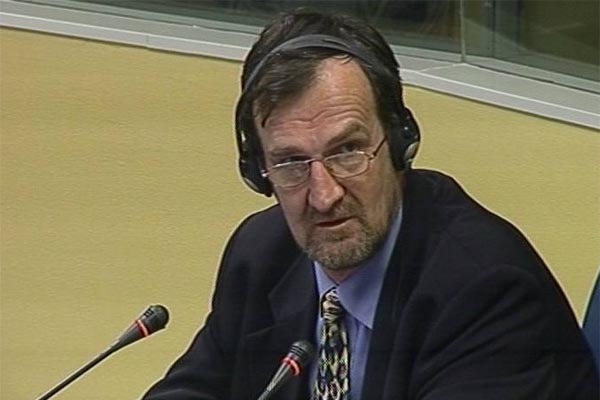 Ismet Hadzic, witness in the Dragomir Milosevic trial
Ismet Hadzic, former commander of the 1st Dobrinja Brigade, claims that the accused general Dragomir Milosevic had "much more leeway in exercising control and command" over the Sarajevo-Romanija Corps than his predecessor, General Stanislav Galic. Galic "had to consult the Republika Srpska Army top when he made his decisions", Hadzic said.
According to the witness, the salient feature of Milosevic's command was "the systematic destruction of everything important" for the life of the city and citizens, such as communications and infrastructure. His command was also characterized by "volleys of shells" being fired at buildings that would "disappear" as the shells rained on them, the witness said.
The witness went on to say that in the summer of 1994, when Milosevic took over the command of the Sarajevo-Romanija Corps, the BH Army had already started "offensive actions on Igman-Treskavica-Bjelasnica plateau in order to liberate it". Hadzic believes that the Army was "quite successful" in these-operations. The Sarajevo-Romanija Corps retaliated for every piece of territory lost by "punishing" the civilians in Sarajevo, stepping up the sniper and artillery attacks.
In mid-1993, to facilitate the movement of the people through Dobrinja, the members of Hadzic's brigade dug a tunnel below the airport runway. It connected Dobrinja with Butmir. In his cross-examination, Dragomir Milosevic's defense counsel argued that the tunnel was used for military operations corroborating this with a document on the military disposition and operations of the BH Army units. One of them was Hadzic's 1st Dobrinja Brigade.
The defense counsel used this document to suggest that "there were provocations in Sarajevo while the BH Army units passed through the tunnel going to fight on Igman and in Trnovo". The former BH Army commander replied that "unfortunately, this was not true". "In Sarajevo we were defending ourselves against the aggressor, trying to survive. We left Sarajevo only to free the city", he said.
In his cross-examination, the defense counsel tried to discredit the witness, claiming that the Cantonal Prosecutor's Office in BH had two investigations pending against Hadzic for the "liquidation of 15 Muslims" and the "killing of 30 Serbs who were digging trenches". The witness said that he had never heard of any such thing. However, as the defense counsel did not present any evidence to substantiate his claims, Presiding Judge Patrick Robinson warned him that he would "give little weight" to such claims.
Ismet Hadzic's testimony ends tomorrow.