Home
PAVKOVIC TEMPORARILY IN BELGRADE
Trial Chamber III delivers, for the second time, the decision on provisional release of Nebojsa Pavkovic pending his trial for crimes against humanity in Kosovo. The prosecution managed to obtain a stay on the execution of the first decision to that effect on 30 September, but will not be appealing it this time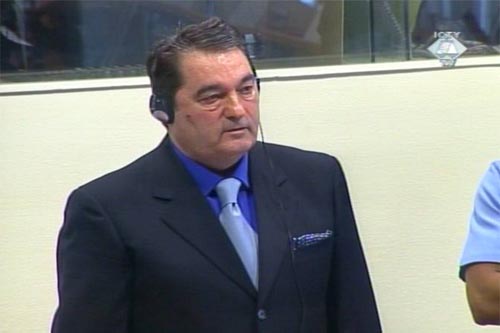 Nebojsa Pavkovic in the courtroom
The Trial Chamber III – judges Robinson, O-gon Kwon and Bonomy – decided again that General Nebojsa Pavkovic could be released pending trial, after the Appeals Chamber returned the matter to them for review. The first decision to grant provisional release to the accused was delivered on 30 September 2005 by the same chamber. The trial might start in mid-2006, as planned.
The Trial Chamber has stayed the execution of today's decision by 24 hours, to give time to the prosecution for appeal. However, as the spokesperson for OTP, Florence Hartmann said, the prosecution will not be appealing the decision to grant provisional release to the accused this time. This means that General Pavkovic will be leaving the UN Detention Unit to go to Belgrade as soon as the necessary formalities have been completed.
In today's decision, the Trial Chamber corrected errors in the statement of reasons pointed out to it by the Appeals Chamber, when it granted the appeal filed by the prosecution to the decision to provisionally release to General Pavkovic. Pavkovic has been charged with crimes against humanity in Kosovo. The trial Chamber notes in its decision that it is convinced that the accused will return to The Hague for trial and that he would not pose a threat to the witnesses and victims as he awaits trial.