Home
HARADINAJ'S RETURN TO POLITICS STAYED
The Chamber has stayed the execution of its decision allowing Haradinaj to resume political activities until a ruling is made on the motion the prosecution filed yesterday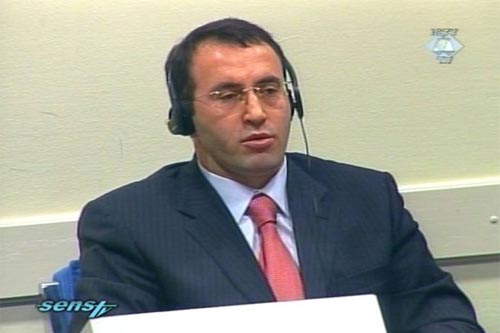 Ramush Haradinaj in the courtroom
Trial Chamber II stayed today the execution of its decision of 12 October in which it allowed Ramush Haradinaj to resume his political life in Kosovo under UNMIK control.
Announcing it would be appealing the decision, the prosecution yesterday filed a motion to stay the execution until the appellate proceedings are completed. The judges concluded today that they couldn't rule on the motion until they heard Ramush Haradinaj's defence. They subsequently ordered his defence counsel to file their response to the prosecution motion by 4 p.m. on Monday, 17 October.
After they receive the defence's response, the judges will deal with the prosecution motion to stay the execution of the decision until the end of the appellate proceedings as an urgent matter. For the time being, the execution is stayed only until they rule on the motion the prosecution filed yesterday.