Home
HARADINAJ ALLOWED TO BE POLITICALLY ACTIVE
By a majority of votes, the Trial Chamber granted the motion by the defense to allow the former PM to become active in the political life in Kosovo during his provisional release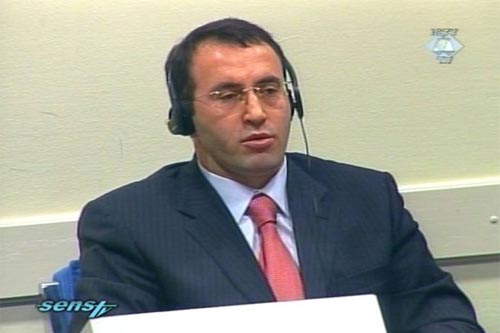 Ramush Haradinaj in the courtroom
The Trial Chamber today allowed the accused Ramush Haradinaj limited and controlled political activity as he awaits the beginning of his trial. The Chamber notes in its decision that it allows the accused "to appear in public or to engage in a certain public political activity, provided that UNMIK in the concrete situation finds that it would contribute to a positive development of the political and security situation in Kosovo".
UNMIK is asked to assume responsibility for approving or prohibiting the requests of the accused to be allowed to appear in public on a "case to case basis", and to submit bi-weekly reports to the Trial Chamber, noting also any future political activities the accused has sought approval for.
The decision was made by a majority (2 to 1). The German Judge Eser and the Danish judge Brydensholt were in favor, while the presiding judge, Agius of Malta, is strenuously opposed to "delegating to UNMIK the authority that rest exclusively with the Trial Chamber and the Tribunal". According to him, this sets a "dangerous precedent", while it creates an impression in the public that this is a de facto "reinstatement of the accused in a position similar to his former position as a political leader in Kosovo".
The prosecution, having been categorically opposed to the defense motion to allow Haradinaj to get politically active, may now appeal this decision of the Trial Chamber II.