Home
DEL PONTE "DISMAYED" BY THE JUDGES' DECISION TO ALLOW HARADINAJ TO RESUME POLITICAL ACTIVITIES
The Office of the Prosecutor "deeply disagrees" with the decision of the Trial Chamber and says it will seek leave to appeal. The OTP considers that the decision leads to the "unequal treatment" of the accused politicians.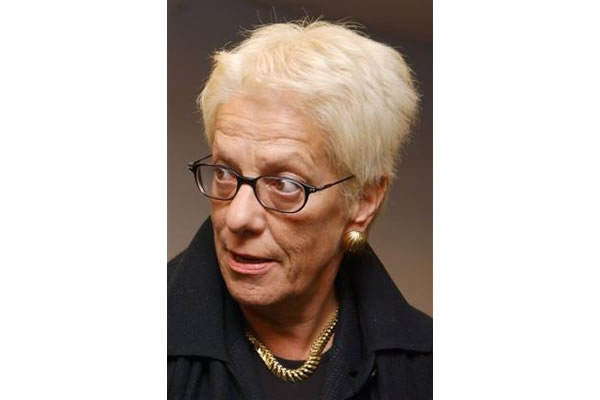 Carla Del Ponte
ICTY Chief Prosecutor Carla del Ponte is "dismayed" by the judges' decision to allow the accused Ramush Haradinaj to resume political activities, OTP spokeperson Florance Hartmann stated this morning, speaking to SENSE. Hartmann added that the prosecution "deeply disagrees with the decision" and that it would be seeking leave to appeal. She notes that the prosecution sought leave to appeal the decision on Ramush Haradinaj's provisional release earlier this year, but that it was rejected.
The decision to allow Haradinaj to resume his political activities leads to "unequal treatment" of the accused, the prosecutors believe noting that there are other politicians among the accused who have been provisionally released (such as Milan Milutinovic, Nikola Sainovic and Jadranko Prlic) and who have not been allowed to get back into politics.
The decision of the Trial Chamber II, reached by a majority of votes (2 to 1), allows the former KLA commander and former Kosovo prime minister to "appear in public or to engage in a certain public political activity, provided that UNMIK in the concrete situation finds that it would contribute to a positive development of the political and security situation in Kosovo".
Together with two other former KLA members who are still in detention, Ramush Haradinaj is charged with participation in a joint criminal enterprise, with the prupose of removing the Serbian civilians from the Dukagjin region and preventing the real or perceived collaboration of Albanians and Roma with Serbs, by a campaign of persecution, abductions, detention, torture and murders.