Home
SEFER HALILOVIC'S DEFENCE RESTS
After just seven working days, Sefer Halilovic's defense rests its case. The defense of the former BH Army Chief of Staff decided that it needed to call just three witnesses to testify in the courtroom to prove the innocence of the defendant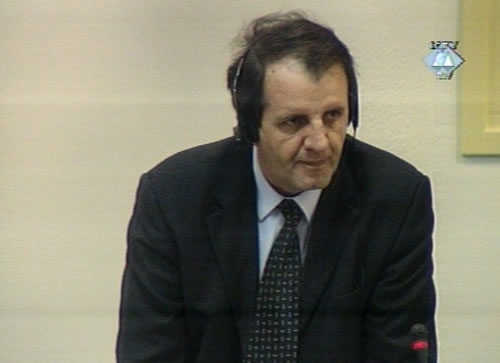 Sefer Halilovic in the courtroom
Although three weeks ago Sefer Halilovic's defense counsel announced that the defense case would be very brief, no one expected that the defense would rest after examining only three viva voce witnesses. In three weeks, the court only sat for seven days.
Defense lawyer Peter Morrissey announced in his opening statement that he planned to present his case by using materials and evidence tendered by the prosecution in its case. Most of the evidence in the prosecution case had to do with the events in the village of Grabovica. The defense has found defects, or as Morrissey said in his opening statement, "holes in the prosecution evidence" in the part pertaining to the crime in Uzdol. All three witnesses, one of whom is protected, spoke about the events in Uzdol on 14 September 1993.
The prosecution took 61 days to present its case, through the testimony of 41 witnesses. The defense contests the allegations in the indictment charging Sefer Halilovic with failure to prevent crimes or punish those responsible for the murder of Croat civilians in the villages of Grabovica and Uzdol in Herzegovina. The main argument of the defense is that Halilovic did not have "effective control" over the forces that participated in Operation Neretva '93 when all the crimes were committed.
As things stand now, closing arguments will be presented on 25 August.