Home
DEFENCE: ACQUIT HALILOVIC
Defense claims Sefer Halilovic is not guilty of the failure to prevent and punish the murders in Grabovica and Uzdol and that the prosecution did not "take the path that would have led to a conviction"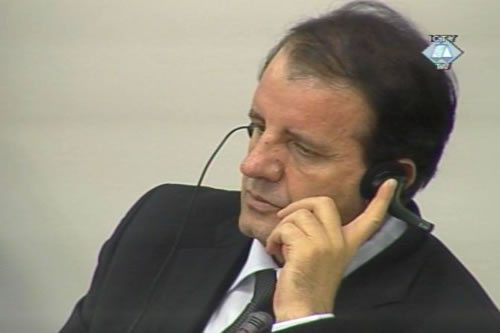 Sefer Halilovic in the courtroom
The defense claims that Sefer Halilovic is not responsible for the crimes in Grabovica and Uzdol and that the judges must acquit him, his lawyer Peter Morrissey said in his closing argument at the trial of the former BH Army Chief of Staff.
The prosecution was trying to prove that Halilovic failed to exercise his command duties to prevent and punish members of the 9th Motorized Brigade who killed 27 Croat civilians in Grabovica in September 1993 and members of the 2nd Independent Prozor Battalion, responsible for the murder of 29 civilians in Uzdol.
The defense, however, notes that Halilovic – as the head of the Inspection Team in Operation Neretva '93 - "was not formally appointed as a commander of anything," that "he did not have effective control" over units involved in the operation and that "his powers were only temporary." "If the prosecutor fails to prove that the accused was a de iure commander, then that's the end of the story," Morrissey says.
As opposed to the prosecutor, the defense counsel claims that Halilovic could not know that civilians would be killed because "nothing pointed to that." The defense therefore contends that the accused in not guilty of the failure to prevent the crime. As for the failure to punish the perpetrators, Morrissey thinks that Halilovic "did all that was necessary to do given the circumstances," noting that in the case of Grabovica the investigation was conducted by the Military Security Service, and in the case of Uzdol, the top echelons of the Armed Forces.
The lawyer claims that the prosecutors are "making up the measures Halilovic was supposed to take" and that they "failed to take the path that would have led to a conviction."
The Halilovic trial, one of the shortest ever held at the ICTY, was formally concluded today. The Trial Chamber is expected to render its judgment in November.