Home
MILOSEVIC'S RETURN TO COURTROOM POSTPONED
The decision to postpone the beginning of Milosevic's defense case was taken, says the Tribunal, due to Milosevic's "bad health during the three-month period assigned for the preparation of the Defense case, his present bad health and his doctor's advice to rest."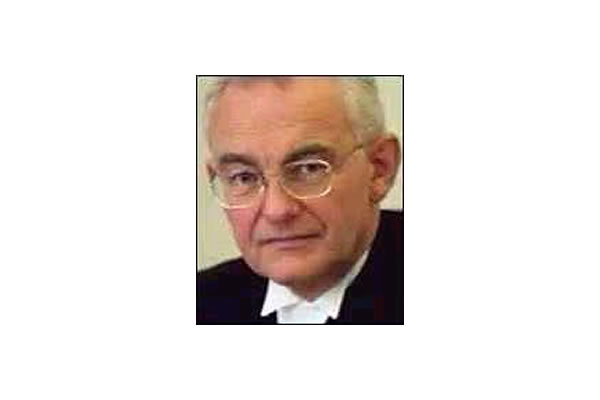 Iain Bonomy, judge at the Slobodan Milosevic trial
Slobodan Milosevic's defense case is set to begin on Tuesday, 22 June, and not on 8 June as previously planned, the Hague-based Tribunal announced today. A pre-defense conference has been moved from 17 May to 9 June.
Until that conference, the Trial Chamber—which new British Judge Lord Bonomy will officially join on 1 June--will study the list with the names of 1,631 witnesses and other defense evidence that Milosevic submitted on 13 April; that information is still being translated.
The decision to postpone the beginning of Milosevic's defense case was taken, says the Tribunal, due to Milosevic's "bad health during the three-month period assigned for the preparation of the Defense case, his present bad health and his doctor's advice to rest."
According to a February 2004 decision, Slobodan Milosevic's defense case should take 150 workdays.