Home
CORIC'S DEFENSE: JUDGMENT BASED ON 'FORGERIES'
The defense of the former HVO Military Police Administration Valentin Coric challenges all the findings in the trial judgment, arguing that it is based on 'forged documents' and wrong ideas about 'isolated incidents'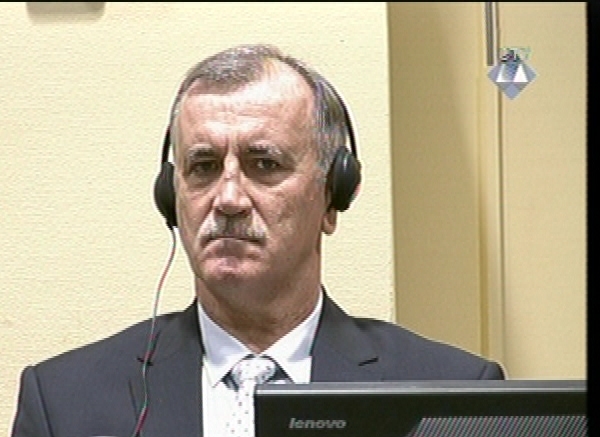 Valentin Ćorić
Valentin Coric's defense challenges all the findings in the trial judgment which sentenced the former head of the HVO Military Police Administration to 16 years in prison. Coric's defense counsel Dijana Tomasegovic Tomic was joined at the appellate hearing by Dragan Ivetic who is part of Ratko Mladic's defense team.
Like the defense teams of the other accused Bosnian Croat leaders, Coric's defense denies the war in BH was an international conflict, as the trial judges found. They also challenge the finding that there was a joint criminal enterprise headed by Franjo Tudjman. According to the defense, Croatia did not have overall control over the HVO. Quite the contrary, the HVO and the BH Army were both an integral part of the BH Armed forces. It was an internal conflict without the involvement of any 'foreign powers'.
Ivetic thus noted that the conflict that broke out in Gornji Vakuf in January 1993 could not be considered as the starting point for the implementation of the joint criminal enterprise, as stated in the trial judgment, because it was 'just an isolated incident' which 'is not indicative of a clear pattern of conduct'. It thus cannot be qualified as the starting point for the joint criminal enterprise. Furthermore, at that time Coric was in Zagreb for medical treatment, the defense contends.
Defense counsel Dijana Tomasegovic Tomic claims the judgment was based on 'forgeries': documents that bear a forged signature of her client. The trial chamber 'set aside' the evidence of defense witnesses who stated that the signatures on the documents at issue were not Coric's.
Prosecutor Matthew Gillet responded to the defense's arguments saying that Coric, as the head of the HVO Military Police Administration, should have fought and prevented crime; what he did instead was use his powers to protect the perpetrators.
The prosecutor highlighted the evidence showing that Coric sent military police to the Gornji Vakuf area in January 1993 and that he was quite aware of the violent evictions and expulsions of Muslims from West Mostar, yet did nothing to prevent those incidents. Quite the contrary, the prosecutor said, when the members of the Vinko Skrobo anti-terrorist unit committed crimes, Coric vetoed an investigation. He said nothing about the horrific mistreatment of prisoners in various HVO camps and prisons. He kept quiet, Gillet said, because he was a member of the joint criminal enterprise.
Dijana Tomasegovic Tomic replied to the prosecutor, noting that the order dispatching the HVO military police to Gornji Vakuf was written on 5 January, ten days before the BH Army was issued the ultimatum on the resubordination to the HVO. Coric sent the MPs to Gornji Vakuf 'to guard law and order and to protect the citizens'.
The appellate hearing will continue Monday with the arguments of Berislav Pusic's defense; Pusic has been provisionally released and has been allowed by the Chamber not to attend the hearing. His lawyer Fahrudin Ibrisimovic will be there.