Home
PETKOVIC DENIES HE WAS PART OF CRIMINAL PLAN
The defense of the former HVO Main Staff commander Milivoj Petkovic claims there was no plan to ethnically cleans Muslims from Herceg Bosna, that the ethnic composition of every town and village in Herceg Bosna remained unchanged, and that the Croat-Muslim conflict was caused on 30 June by the 'treason' on the part of the Muslim soldiers in HVO ranks. The Herceg Bosna authorities had to respond and take measures lest they should lose the entire Mostar region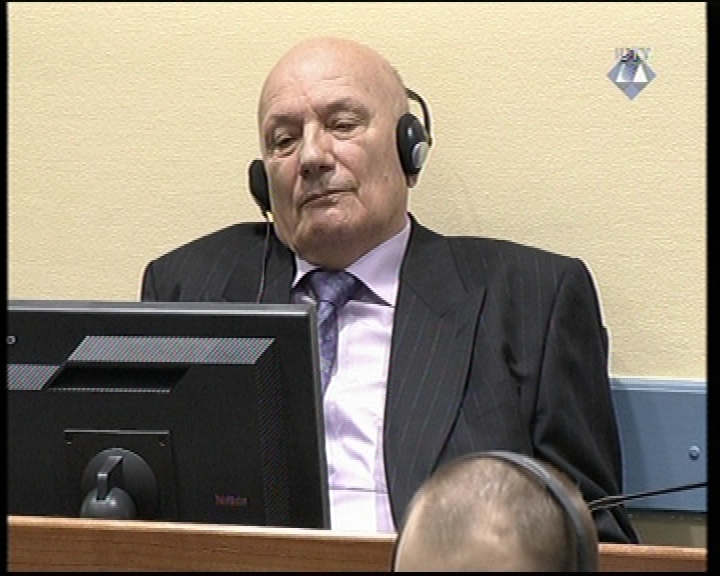 Milivoj Petković
The appellate hearing in the case against former Bosnian Croat leaders continued today with the arguments of Milivoj Petkovic's defense. His lawyers challenge all the findings in the trial judgment, from the existence of a joint criminal enterprise to Petkovic's responsibility for the crimes against Muslim civilians in Herceg Bosna.
According to Petkovic's defense counsel Vesna Alaburic, the trial judgment is 'such a mess' that it is 'impossible to connect the dots and establish a logical order' in the findings of the majority of the judges in the Trial Chamber.
Alaburic presented three key arguments from Petkovic's appeal: there was no plan to ethnically cleanse Muslims from HVO-controlled areas, the ethnic composition of all villages and towns in Herceg Bosna remained unchanged until June 1993, and the Herceg Bosna authorities did not decide out of the blue to escalate the implementation of the ethnic cleansing campaign on 30 June 1993, as the trial judgment found.
According to the defense, the actual conflict between the HVO and the BH Army broke out on 30 June 1993 when the Muslim HVO soldiers deserted en masse. On that day, the HVO had to take 'urgent security measures because there was a real risk that Croats might lose control over the entire Mostar region' Against this background, Muslim men of military age were lawfully arrested and detained, because there was a risk that they might turn against the HVO and join the BH Army, the defense contends.
Prosecutor Todd Shneider stressed that Petkovic, as the HVO Main Staff commander, planned and controlled attacks and crimes whose goal was to force the Muslims out of the area. HVO soldiers under Petkovic's command were responsible for the crimes against Muslims in Gornji Vakuf, Prozor, Jablanica, Mostar and Vares, where he dispatched troops commanded by Ivica Rajic, who was found guilty of the massacre of dozens of civilians in Stupni Do.
The prosecution highlighted Milivoj Petkovic's concrete contribution to the joint criminal enterprise in the form of sniper and artillery fire which targeted the residents of East Mostar on a daily basis, causing numerous civilian casualties. Petkovic's troops used napalm and improvised explosive devices and destroyed religious and cultural heritage. In fact, Petkovic himself ordered the HVO to launch the offensive in which the Old Bridge was targeted by artillery until it finally collapsed on 9 November 1993.
The appellate hearing continues tomorrow with the arguments by the defense of Valentin Coric, former HVO military police commander.