Home
DEADLINES SET FOR APPEAL AGAINST VOJISLAV SESELJ'S JUDGMENT
According to an order issued by the pre-appellate judge Theodor Meron, Vojislav Seselj will have 80 days from the date he receives the Serbian version of his judgment to read it and re-spond to the prosecution's appellate brief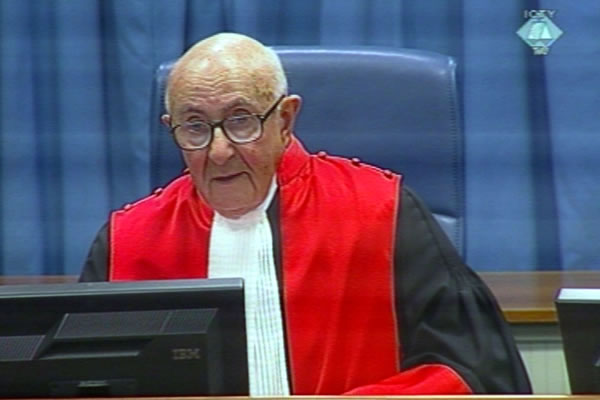 Theodor Meron, president of the MICT
Theodor Meron, the president of the Mechanism for International Criminal Tribiunals, has appointed himself as the pre-appellate judge in the case against Vojislav Seselj. Meron has now set deadlines for the Serbian Radical leader to respond to the prosecution's appeal. In March 2016, Seselj was acquitted on all counts in the indictment charging him with crimes against humanity and violations of laws and customs of war in Croatia, Vojvodina and Bosnia and Herzegovina.
On 2 May 2016, the prosecution filed its notice of appeal. According to the prosecution, Seselj's judgement was 'vitiated' and 'undermined' by many errors of fact and law. The prosecution was given 75 days to submit its appellate brief.The deadline expires on 18 July 2016.
Judge Meron has given Seselj 80 days to respond to the prosecution's appeal, starting from the moment the accused receives the judgment and the prosecution's appellate brief translated into Serbian. As Judge Meron's order notes, the translations are expected to be ready in September 2016. After that, the prosecution will have 15 days to reply to Seselj's submission.