Home
APPEALS CHAMBER APPOINTED IN VOJISLAV SESELJ'S CASE
President of the Mechanism for International Criminal Tribunals Judge Meron apointed the Appeals Chamber which will deal with the prosecution's appeal the acquittal of the Serbian Radical Party leader. Presided by US Judge Meron the chamber will include judges from Great Britain, Portugal, Kenya and Cameroon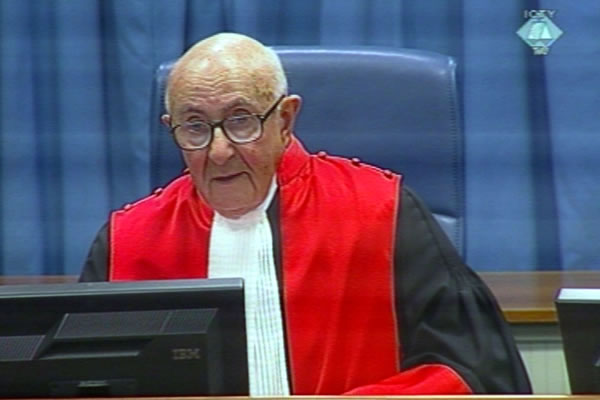 Theodor Meron, president of the MICT
A week after the prosecution filed its notice of appeal against Vojislav Seselj's acquittal, Theodor Meron, the president of the Mechanism for International Criminal Tribunals, appointed a five-judge Appeals Chamber which will deal with the case. According to the prosecution, the Trial Chamber's judgment was 'vitiated' and 'invalidated' by a number of legal and factual errors.
Judge Meron, as a president of Mechanism, will preside over the chamber which will also include Judge Lee Muthoga from Kenya, Rita Arrey from Cameroon, Ben Emmerson from Great Britain and Portuguese judge Ivo Nelson Batista Rosa.
The prosecution asked the Appeals Chamber to reverse the 'vitiated' and 'invalidated' judgment and to convict Seselj of war crimes and crimes against humanity. The appellate judges should then impose an appropriate sentence or, alternatively, order a re-trial. Bearing in mind the Tribunal's current jurisprudence, the Appeals Chamber is likely to opt for a re-trial if it grants the prosecution's grounds of appeal.