Home
'DEL PONTE CASE' RETURNED TO PRESIDENT MERON
The special chamber appointed after Radovan Karadzic filed a motion accusing Carla Del Ponte of contempt of court concluded it lacked jurisdiction to consider the request referring the case involving the former chief prosecutor to Judge Meron, who is the president of both the Tribunal and the Mechanism for International Criminal Tribunals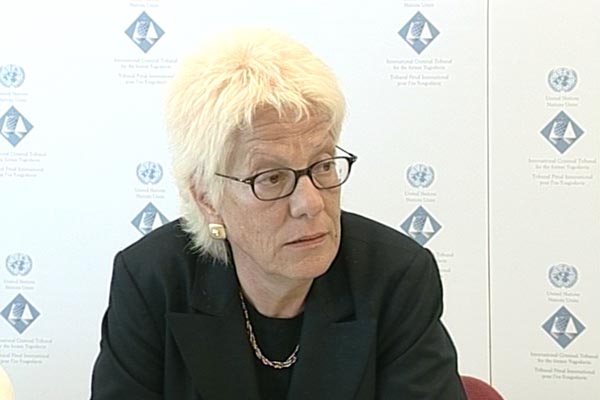 Carla Del Ponte
The Special Chamber led by the German judge Christoph Fluegge has ruled it lacks jurisdiction to act on Radovan Karadzic's motion in which he alleged that former chief prosecutor Carla Del Ponte might be in contempt of court. Karadzic claimed that a cable published on the Wikileaks website showed that in April 2004 Carla Del Ponte spoke to US officials about the confidential witness list in Slobodan Milosevic's defense case.
After Karadzic filed his motion, the Tribunal's President Theodor Meron appointed a special chamber to establish if there was a prima facie case to initiate contempt of court proceedings. In its response to Karadzic's motion and the President's decision, the prosecution argued that the allegations of the accused were 'unfounded' and the special chamber 'lacked jurisdiction'.
Invoking the Statute, the Rules of Procedure and Evidence as well as the Tribunal's jurisprudence, the prosecution concluded that as of 1 July 2013 the contempt of court proceedings fell under the jurisdiction of the Mechanism for the International Criminal Tribunals, and not of the Tribunal anymore. The Special Chamber accepted the argument and concluded it lacked jurisdiction to consider Karadzic's request. Karadzic's motion was thus referred back to the US judge Meron, who is the president of the Tribunal and of the Mechanism.