Home
PREPARATIONS FOR HADZIC'S TRIAL
At the second status conference in the case against Goran Hadzic, former Croatian Serb leader, the parties discussed preparations for his trial, tentatively scheduled to start on 16 October 2012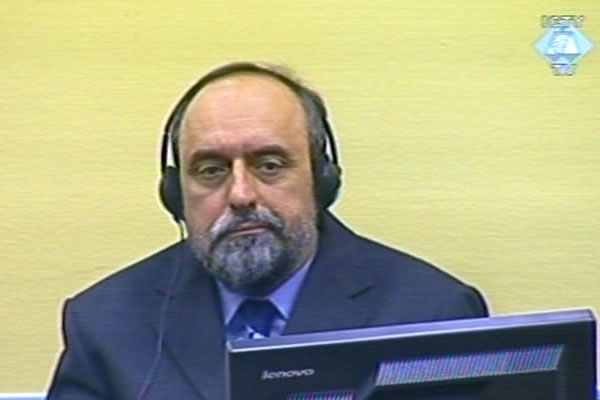 Goran Hadzic in the courtroom
The second status conference was held today in the case of Goran Hadzic, former prime minister of the Serbian District of Eastern Slavonia, Baranja and Western Srem and president of the so-called Republic of Serbian Krajina. This is all part of the effort to 'expedite' his trial, set to start on 16 October 2012. Both the defense and the prosecution contend that the date has been set 'too early'. Two more status conferences will be held before the trial starts, on 14 June and 13 September 2012.
Presiding judge Guy Delvoie noted that the parties met this week to discuss the 'pre-trial issues'. As part of the preparations for the trial, the prosecution is busy with the disclosure of exculpatory and other evidentiary materials and is trying to reach an agreement with the defense about the agreed facts. The presiding judge praised the parties for the 'spirit of cooperation that they have showed'.
As the presiding judge said, in the coming period the Trial Chamber will decide on the prosecution's motion to amend the indictment and the defense's motion for access to confidential material in adjudicated cases. The defense has submitted a similar motion relating to the cases which are currently in the trial stage. The Trial Chambers hearing those cases will decide whether to share the documents or not.
Hadzic had no complaints about his health or conditions in the detention unit.
Former Croatian Serb leader is charged with crimes against humanity and violations of laws and customs of war committed from June 1991 to the end of 1993 in Croatia.