Home
GORAN HADZIC POSTPONES HIS PLEA
The accused has waived his right to have the indictment read to him, and decided to postpone entering his plea for 30 days. The initial appearance of the last fugitive from international justice lasted less than 15 minutes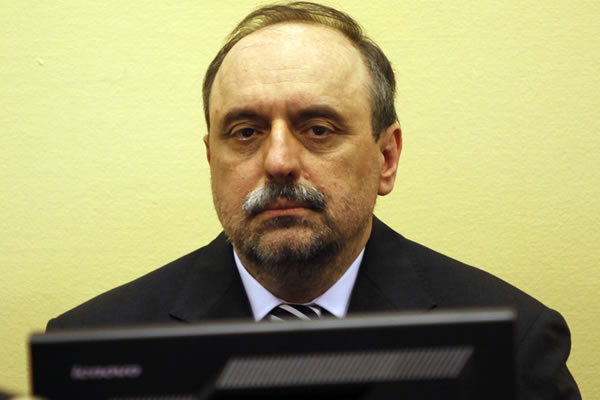 Goran Hadzic in the courtroom
Goran Hadzic, former president of the former Republic of Serbian Krajina, had his initial appearance before a Tribunal's judge and exercised his right to postpone entering his plea for 30 days. The indictment charges Hadzic in 14 counts with crimes against humanity and violations of laws and customs of war in Croatia from June 1991 to late December 1993.
As Judge O-Gon Kwon noted today, Hadzic was supposed to enter his plea on the amended indictment. The indictment was signed by a judge on 22 July 2011, on the day when Hadzic was transferred to the Tribunal's Detention Unit. Hadzic's temporary counsel, Belgrade lawyer Vladimir Petrovic, confirmed that the accused had duly received the indictment. Petrovic said that he had 'gone through the indictment this morning together' with Hadzic' and there was 'no need' to read it to the accused in the courtroom.
At the request of the defense counsel, the hearing went on briefly into private session. Judge Kwon asked the accused to introduce himself and to confirm that his family and the embassy of his country were aware of his current location. Judge Kwon didn't ask Hadzic any other questions, not even the regular enquiries about the conditions in the detention and his health. The entire hearing was over in less than 15 minutes.
The accused will appear next in a Tribunal's courtroom in 30 days.