Home
WHERE TO SPEND SUMMER RECESS
Jadranko Prlic, Berislav Pusic, Momcilo Perisic, Franko Simatovic, Vladimir Lazarevic and Mico Stanisic have been granted provisional release during the summer recess. The motion is still pending for Milan Lukic. Jovica Stanisic, Ivan Cermak, Slobodan Praljak, Milan Gvero, Stojan Zupljanin and Johan Tarculovski have seen their motions denied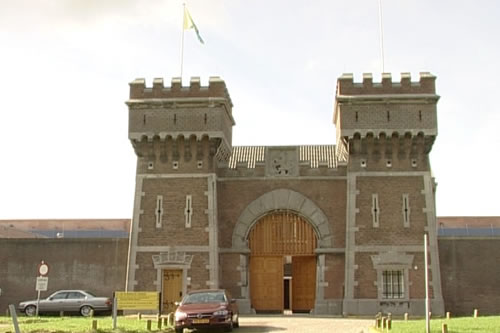 UN Detention center in Scheveningen
Of the 36 convicted and accused persons waiting for their trials to continue or to be transferred to the country where they will serve their sentence, 13 filed motions for provisional release during the summer recess.
The last to file the motion was Milan Lukic, who was sentenced to life in prison on Monday for burning and killing 'at least 132 persons' in Visegrad in the spring of 1992. Lukic wants to be allowed to go to Serbia for five days for 'humanitarian reasons', to visit his elderly parents. The Chamber has yet to rule on his motion.
Former chief of the Yugoslav Army General Staff Momcilo Perisic will spend three weeks on provisional release. Vladimir Lazarevic, former commander of the Pristina Corps, is already in Serbia and will remain there until 5 August to undergo medical treatment in the Nis hospital. He was sentenced to 15 years in prison for crimes against Kosovo Albanians. Mico Stanisic, the first police minister in the Bosnian Serb government, has been provisionally released pending trial, slated to begin on 31 August 2009. In the case of Berislav Pusic, chairman of the Commission for Prisoner Exchanges in Herceg Bosna, the Appeals Chamber rejected the prosecution's appeal against the decision of the Trial Chamber to grant Pusic leave to undergo treatment in Croatia for his 'precarious' health. The prosecution claimed the judges relied on 'obsolete medical reports' when they made that decision. The Appeals Chamber confirmed the decision to grant provisional release to Jadranko Prlic, former prime minister in Herceg Bosna.
The judges have decided that Slobodan Praljak, one of the former Herceg Bosna leaders on trial for the crimes in the Croat-Muslim conflict in 1993 and 1994, is to remain in detention. In August, he will continue his evidence in his own defense, begun months ago. Provisional release motions have been denied for Johan Tarculovski, sentenced to 12 years in prison for the crimes against Macedonian Albanians in the village of Ljuboten near Skoplje, for Milan Gvero, former assistant for morale of the VRS Main Staff commander, charged with crimes in Srebrenica and Zepa, and for Stojan Zupljanin, former chief of the Banja Luka Public Security Center, indicted together with Mico Stanisic for crimes against Bosnian Muslims and Croats in 1992. Ivan Cermak's motion for provisional release has also been denied. Cermak, former commander of the Knin garrison, is on trial for crimes against Serbs during and after Operation Storm in the summer of 1995.
Jovica Stanisic, former chief of the Serbian State Security, will also spend the summer recess in The Hague. The Chamber has decided that his provisional release might have a negative impact on his health and the continuation of the trial. Franko Simatovic has been granted provisional release; former commander of the Special Operations Unit has been charged, together with Stanisic, with crimes Serb police and paramilitaries committed in Croatia and in Bosnia and Herzegovina between 1991 and 1995.